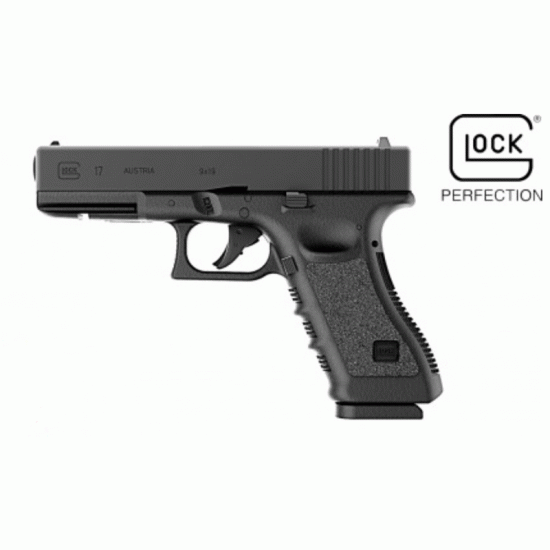 Umarex Glock 17 BB CO2 Pistol
Umarex Glock 17 BB CO2 Pistol holds an important place in many weapons collections. For those who want to share the excitement of owning a Glock, the over-the-counter CO2 version is the perfect solution. This replica is fully faithful to the original, with all of its markings. But it was not made to be kept in a display case. With its heavy metal slide, powerful blowback and all-in-one magazine the Glock 17 promises hours of fun shooting 4.5 mm steel BBs.

This replica by Umarex (fully licensed by Glock) is a CO² powered, semi-automatic, 4.5mm steel BB firing air pistol with a metal top slide, polymer frame, drop out magazine and true to the original it carries authentic markings.
Specification
Calibre

4,5 mm (.177) BB

Magazine capacity

18 shot(s)

Velocity

115 m/s

Trigger

Double Action Only

Length

185 mm

Weight

646 g

Stock:

In Stock

Model:

Umarex Glock 17 BB CO2 Pistol

SKU:

Umarex Glock 17 BB CO2 Pistol

Glock