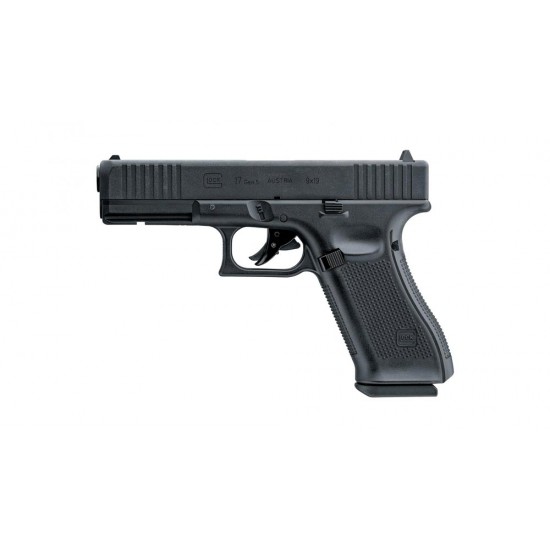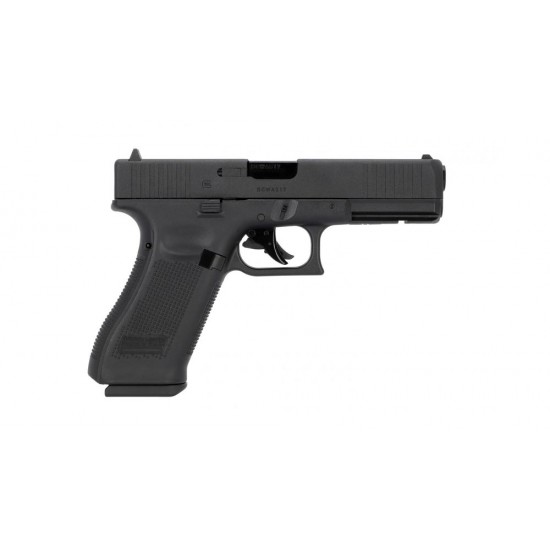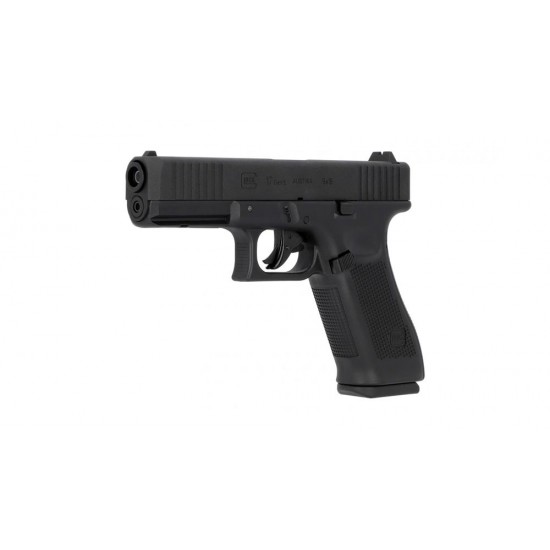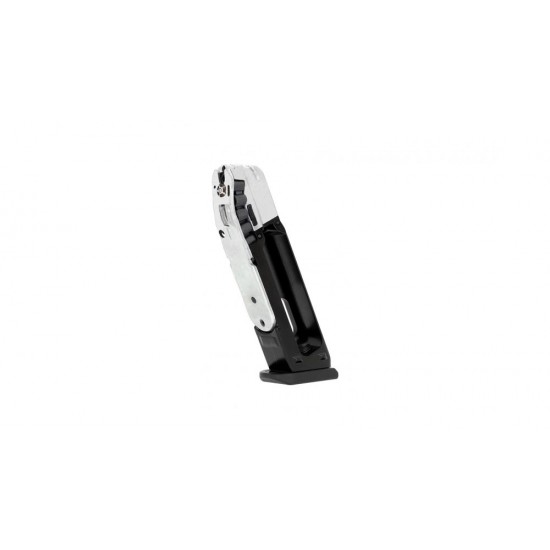 New




Umarex Glock 17 Gen 5 Pellet
The Umarex Glock 17 Gen 5 Pellet comes with no compromise. It combines the features of firing pellets and a blowback slide. With the added realistic recoil combined with maximum precision.
Unlike many other models, the Glock 17 Gen5 feeds the 4.5 mm pellets from its magazine by means of a chain. Besides accommodating a 12 g CO2 cartridge, the magazine has capacity for 21 rounds. The slide jumps back with every shot, producing a strong recoil. A rifled barrel ensures tight groupings.
In appearance, it remains the perfect counterpart of the successful Glock 17 model. As a full-size pistol, the Glock 17 convinced right from the start with a generously dimensioned grip, a long sight line and the world-famous and unmistakable design. Thanks to Gen5-typical features such as the trigger safety, the reversible mag release button and the front serrations, both the airgun and its live model meet today's requirements. The exact dimensions round out the authentic experience and allow the use of aftermarket holsters.
The specs:
< 3.0 joules
394FPS
.177 pellet
21 round chain fed magazine
works off just one 12g CO2
Approx. 60 shots from a single 12g cannister
single action trigger
202mm in length
830g
This product is pre-order, lead times can vary, please call for availability. You can pay a £20 deposit and pay the remaining balance on arrival. Alternatively, you can pay for the item in full and we will call you as soon as they're in stock. For anymore information, please call 01384 265151, or email support@daileisure.com.
Model:

Umarex Glock 17 Gen 5 Pellet

Glock