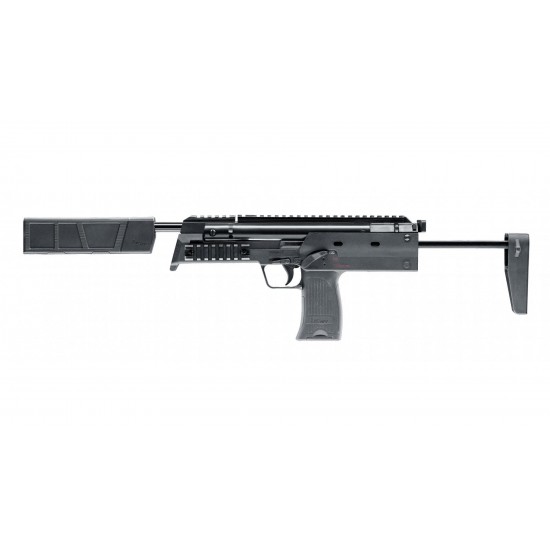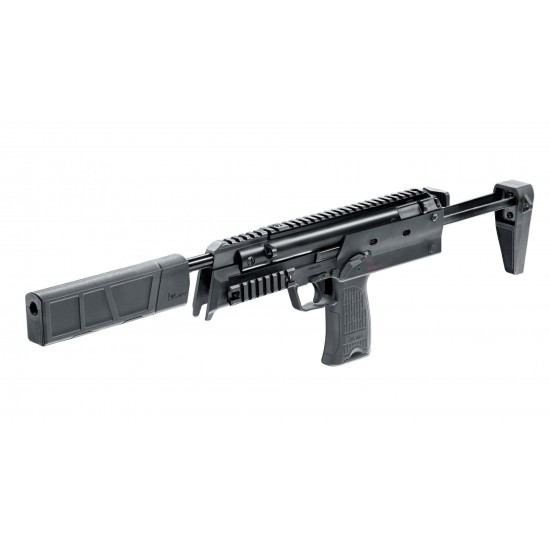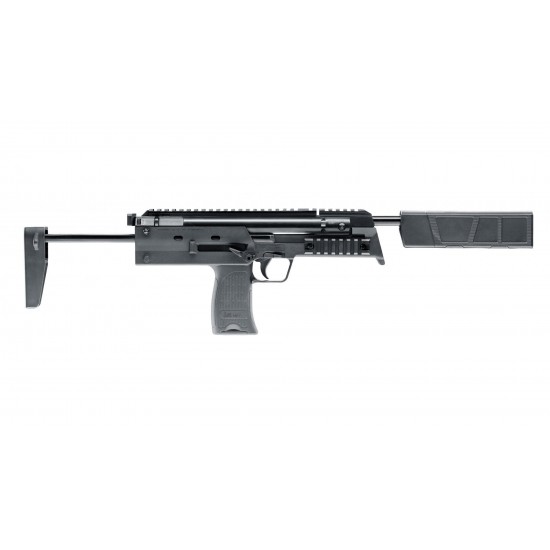 New



Gun Scopes & Accessories
Images are for display purposes only. Unless stated the price of a rifle may not include scope, silencers or accessories.
Umarex Heckler & Koch MP7A1 SD Spring Air Rifle
The MP7 A1 represents a new generation of enhanced-performance submachine guns that bridges the gap between assault rifles and conventional submachine guns.

At first sight, no one would suspect a classic break-barrel airgun behind this design, although it scores strongly in this area as well. Similar to the original, this airgun settles between the rifles and pistols. The forestock and collapsible stock ensure safe handling and significantly increased accuracy over a conventional pistol, while retaining its lightweight and compact design. The mock silencer eases cocking of the powerful spring, which gives the MP7 energy up to 7.5 joules. In true style, the MP7 offers countless mounting options for optics and other accessories via Picatinny rails.
Technical data
Energy level (E₀) < 7.5 J
Velocity (V₀) 141 m/s (463 fps)
Caliber 4.5 mm (.177) Pellet
Power source spring-operated
Safety Pushbutton Safety
Length 563 mm
Weight 1920 g

Model:

MP7A1 SD

SKU:

MP7A1 SD

Heckler & Koch