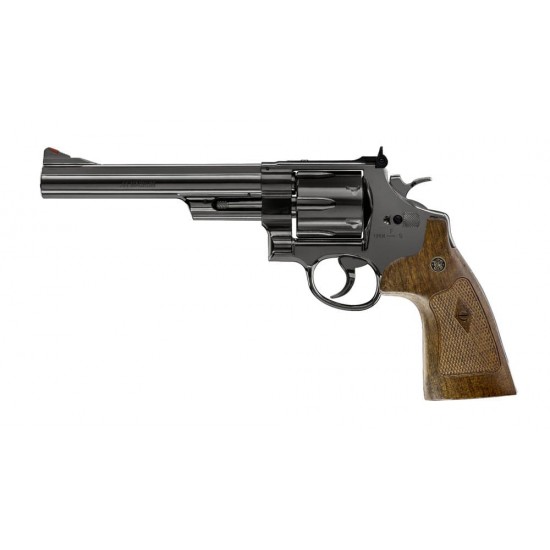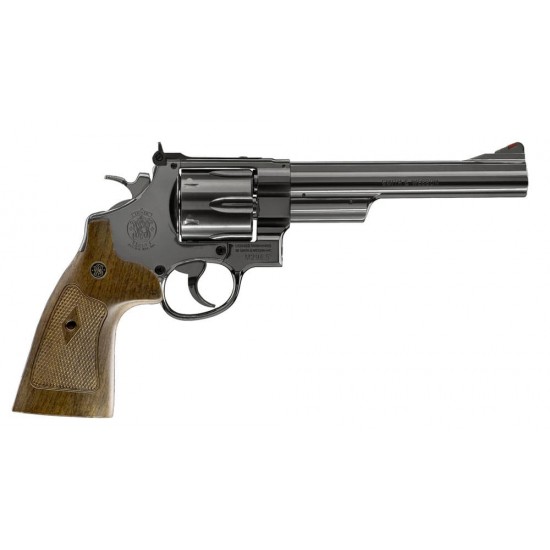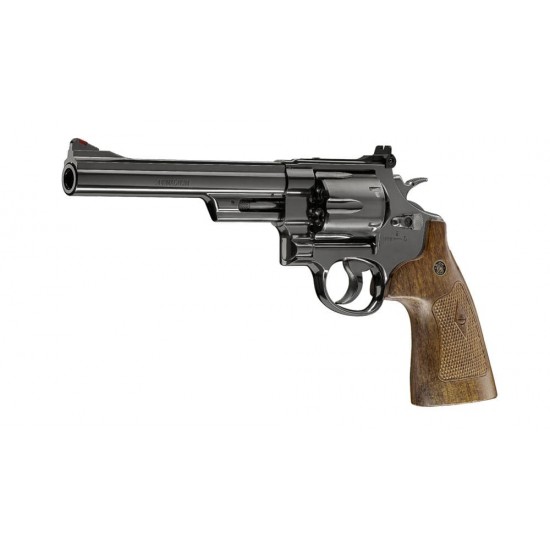 Umarex Smith and Wesson M29 6 inch pellet
Umarex Smith and Wesson M29 with 6 inch pellet barrel - The gun of Clint Eastwoods ''Dirty Harry''.
The new Smith & Wesson M29 is a revolver styled pistol featuring a 3, 6.5 or 8 inch barrel. The main body for the pistol is made made from a grey stainless metal which connects down to the Pistols grip. The revolver has an adjustable rear sight to suit every style of shooter.

Specification
Powered by CO2 Capsules
Full Metal
Shoots 4.5mm pellets
Weight = 1135g
Length = 308mm
Adjustable rear sights
Manual Safety
417 FPS
Model:

The Gun of Dirty Harry

Umarex