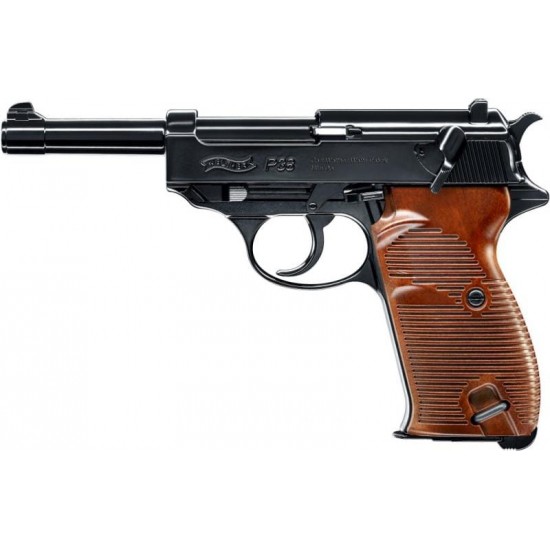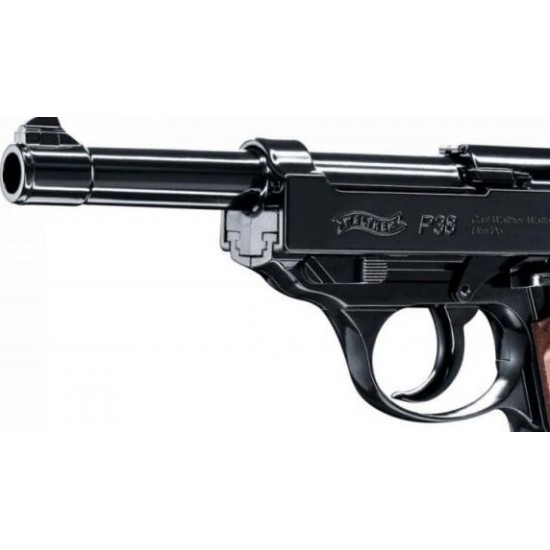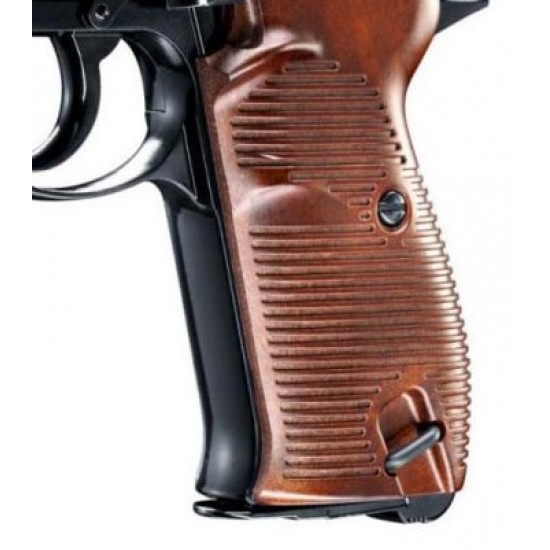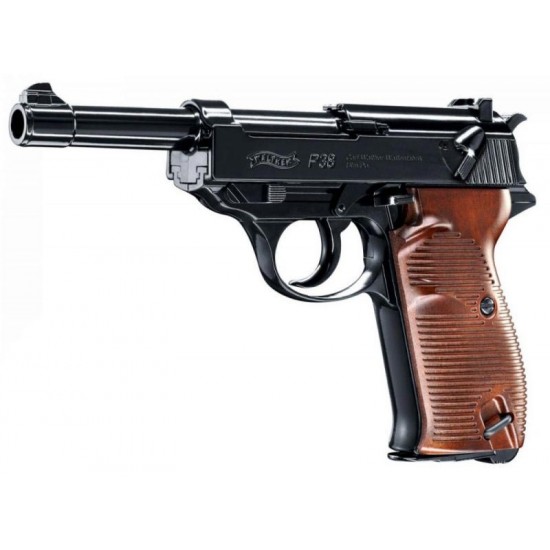 Walther P38 Black
Walther P38 Black uses a 12-gram CO2 cartridge and fires in semi-auto. This has a 20rd drop-free BB mag that takes 177/4.5mm copper/steel BBs.
This has a very nice blowback action with a 2-stage non-adjustable trigger. This has a very nice gloss black finish with fixed sights. This should get about 40-50 shots from one 12g Co2 capsule.
This is an authentic replica of the original pistol with realistic weight and feel.
Specification
Length : 216 mm

Barrel length : 120 mm

Weight : 720 g

Mag. Capacity : 20

Approx Power : 2.8 ft/lbs

Ammo Type : 4.5mm BB

Model:

Walther P38 Black

SKU:

Walther P38 Black

Umarex