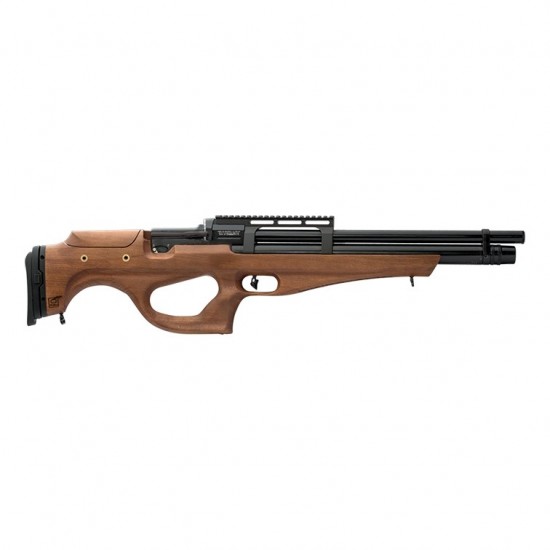 Gun Scopes & Accessories
Images are for display purposes only. Unless stated the price of a rifle may not include scope, silencers or accessories.
Webley Mastiff
Webley Mastiff

The latest bullpup styled PCP air rifle comes from Webley. Although this is made by Kral in Turkey it has had extensive input from Webley. Supplied with 2x Self Indexing Magazines Walnut Ambidextrous, Thumbhole, Semi Bullpup Stock, Factory Fitted Sling Swivels, Adjustable Cheek piece & Butt pad, 14 Shot magazine in .177 & 12 Shot in .22, Fully Adjustable 2 stage Trigger with a Manual Safety catch, Side Lever Cocking Mechanism, Integrated Picatinny Rail & Quantum Silencer, Air Fill Gauge, Max 200 Bar fill, Precision Machined Rifled Barrel.
Specification
Supplied with 2x Self Indexing Magazines
Walnut Ambidextrous, Thumbhole, Semi Bullpup Stoc k, Factory Fitted Sling Swivels
Adjustable Cheek piece & Butt
14 Shot 177 & 12 Shot 22
Fully Adjustable 2 stage Trigger
Manual Safety, Side Lever Cocking
Integrated Picatinny Rail & Quantum Silencer
Air Fill Gauge, Max 200 Bar Fill
Power Rating According to Local Law (max 27 Joules)
Precision Machined Rifled Barrel
Available as Std Shrouded barrel for certain markets
Weight: 8.7lbs (3.95kg)
Model:

Webley Mastiff

SKU:

Webley Mastiff

Webley