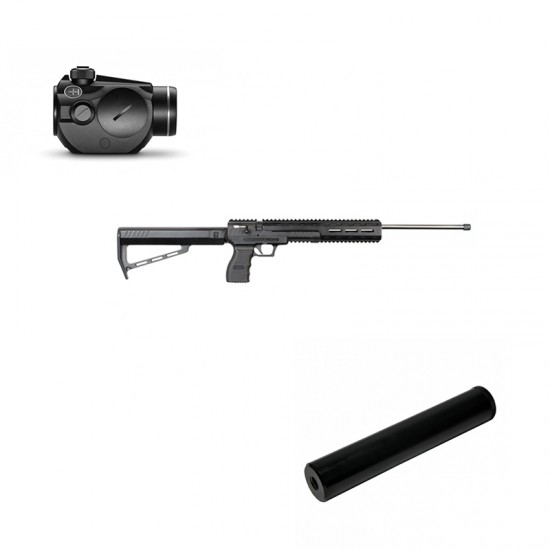 Out of Stock
Gun Scopes & Accessories
Images are for display purposes only. Unless stated the price of a rifle may not include scope, silencers or accessories.
Webley Nemesis X Sniper Kit
Webley Nemesis X Sniper Kit
The Webley Nemesis CO2 Air Rifle is based on the extremely popular Nemesis Pistol. Now supplied as a rifle version with rifle barrel and ergonomic rear stock. Designed to be comfortable, balanced and versatile as well as pleasing to the eye. The Nemesis X is available as rifle only, or as a Combo Pack which ships with a Hawke 1x20 and a silencer - everything you need right out of the box. From the gun company that created the air pistol, over 100 years ago, comes another innovative product that makes you more than proud to own a Webley.
Kit Includes:
Webley Nemesis X Air Rifle
Hawke 1x20 Red Dot
Silencer
Model:

Webley Nemesis X Sniper Kit

Webley