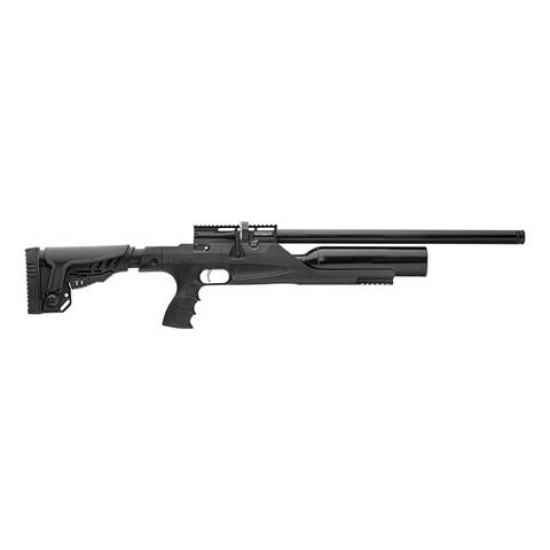 Discontinued
Webley Spector
Webley Spector

If you're looking to buy a more tactical looking air rifle then the Webley Spector is for you. This professional looking spring rifle includes many features to both make it look and perform like a top end air rifle.
The Webley Spector's ergonomic design includes an ambidextrous black tactical stock with a rubber butt pad. This gives you the choice to shoot from your preferred hand whilst the butt pad absorbs the recoil shock and prevents fatigue on your shoulder and surrounding areas. The stock also has a cheek pad allowing you to line up your shot with comfort.
Along side a tactical stock the Webley Spector .177 has a 2 stage trigger. This makes it pleasant to shoot and provides a clean shot each time. The break barrel rifle can shoot at powers of up to 12 ft/lbs and has Hi-Viz sights built onto it allowing you to use straight out of the box.
This .177 Spring air rifle has a 3/8" Dovetail allowing optics to be attached and helping to enhance your performance.
Specification
Calibre : .177
Barrel Length : 17.7"
Overall Length : 42"
Weight : 7lbs
Velocity : ~ 800fps
Energy : ~ 11.5ft/lbs
Stock : Ambidextrous Polymer Stock

Webley