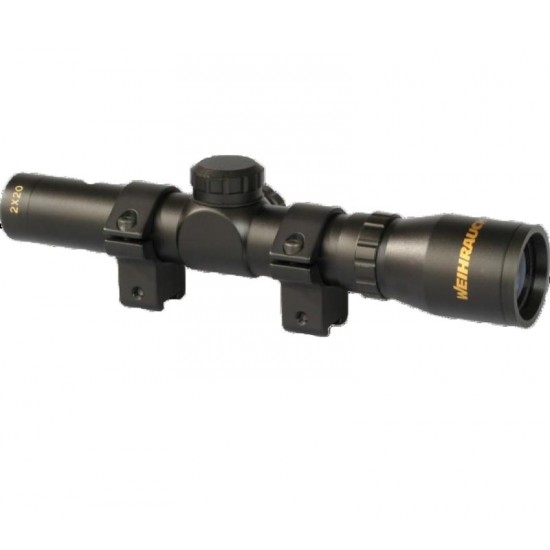 Out Of Stock
Weihrauch 2x20 Pistol Scope
Designed by an air rifle company for use on air pistols! The Weihrauch 2x20 pistol scope is made with extended eye relief, enabling it to be used comfortable on a pistol extended in front of the shooter. The simple and lightweight design allows it to be mounted with the included 11mm rings to an pistol with a scope rail. Parallax is auto-focus down to a minimum of 10 Meters.
Works with all precharged or CO2 airguns, moderate recoiling piston rifles, and most firearms.
Specifications
Overall Length: 8.15"
Weight: 6.8 oz
Eye Relief: 12-14"
MOA: 1/4"
Reticle: Duplex
Stock:

Out Of Stock

Model:

2x20 Pistol Scope

SKU:

2x20 Pistol Scope

Weihrauch
Make Sure It's Hull Cartridge

NOTE: Hull Cartridge are the official UK distributor for Weihrauch guns. All our Weihrauch guns are supplied and stamped by Hull Cartridge.
WARNING: Any grey imports will have no official UK Warranty.