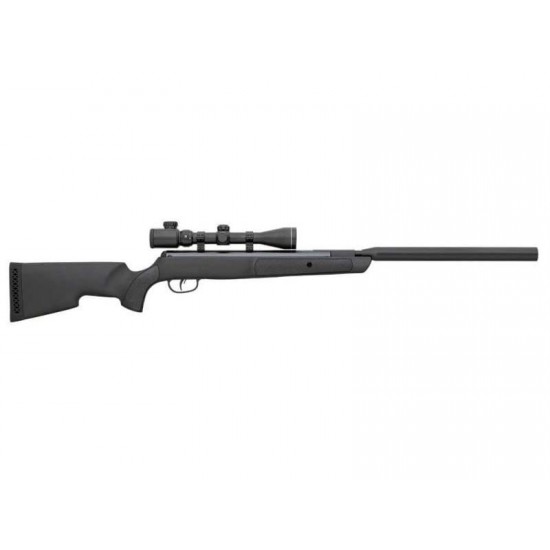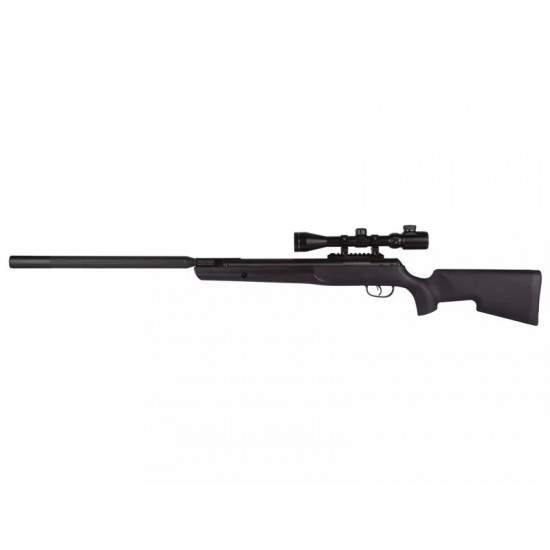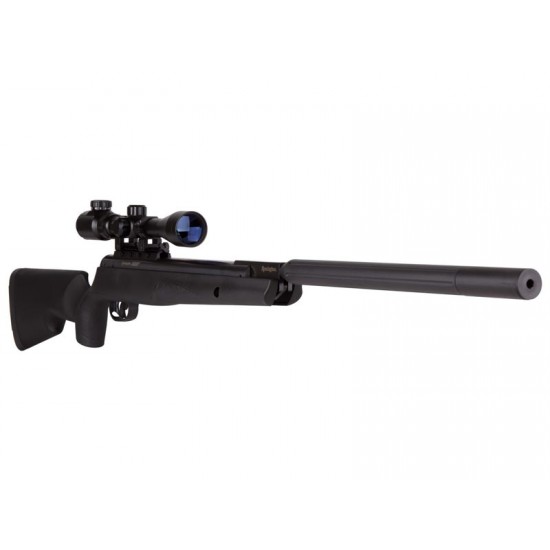 Out of Stock



Gun Scopes & Accessories
Images are for display purposes only. Unless stated the price of a rifle may not include scope, silencers or accessories.
Remington Thunderjet Rifle Kit
The Remington ThunderJet is a great new arrival from Remington in the USA. This air rifle model features a powerful Gas Ram system at its heart to provide consistent and accurate power.
The sculptured synthetic polymer stock is both comfortable, and well balanced to ensure a great shooting experience.
The barrel is sleeved with a built in baffle design to reduce the muzzle report considerably, making it ideal for hunting and target shooting, whilst maintaining accuracy.
A two stage trigger is also fitted to customize the rifle to the individual shooter.
Included as well with the air rifle is a 3-9x40 IR scope and mounts.

Specification
Calibre : 0.22" (5.5mm)

Barrel Length : 14.8"

Overall Length : 43.88"

Shot Capacity : 1

Barrel : Rifled

Rail : 11mm dovetail

Buttplate : Rubber

Action : Break barrel

Safety : Manual

Function : Single-shot

Max Shots per Fill : 1

Weight : 7.0 lbs

Shrouded : Yes

Model:

Remington Thunderjet Rifle Kit

SKU:

Remington Thunderjet Rifle Kit

Remington