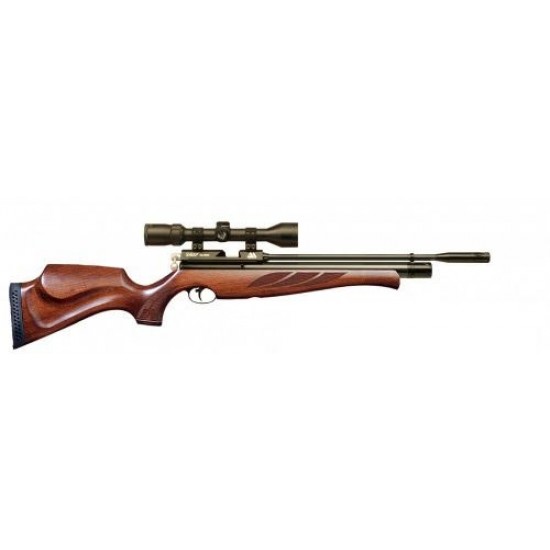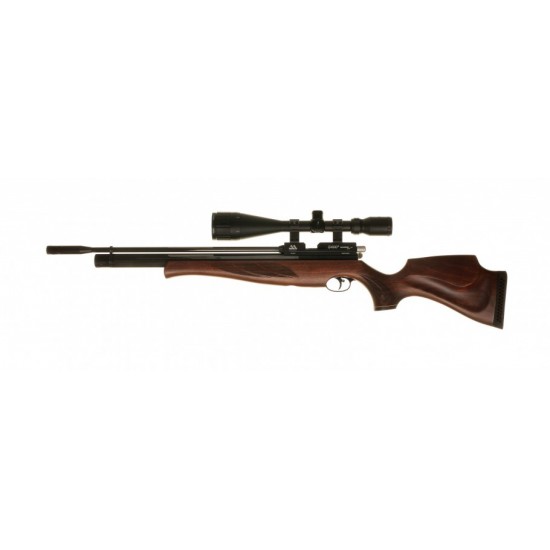 Gun Scopes & Accessories
Images are for display purposes only. Unless stated the price of a rifle may not include scope, silencers or accessories.
Air Arms S400 Superlite Carbine Traditional Brown
Air Arms S400 Superlite Carbine Traditional Brown is a English designed and made PCP air rifle that is ideal for a multiple of uses from Hunting, and Target Shooting.
The action is a single shot bolt action loading, which ensures simplicity, and accuracy, with the pellet being loaded directly into the barrel. The trigger is a 2 stage trigger, which can be finely adjusted to suit your needs, and the let off point is crisp and precise.

The barrel is a Lothar Walther Barrel which is one of the best known barrel manufacturers in the world, as each barrel is carefully produced to the highest of standards, for only the best accuracy and consistency.

The Stock is produced in Italy by Minelli, and it is a Sporter style, which is also ambidextrous, to give the greatest, comfort, and flexibility. The Stock also has checkering on the fore grip and pistol grip, so that you get a great grip every time to maximize your potential.
Specification
Magazine Capacity - Single shot

Fill Pressure - 200 bar

Shots per fill - 60

Maximum Power - 11.5 ft/lbs / 16j

Trigger - Two stage adjustable weight & length

Stock - Beech

Overall Length - 925mm

Barrel Length - 395mm

Weight - 2.8kg

Silencer - Available extra

Model:

Air Arms S400 Superlite Carbine Traditional Brown

SKU:

Air Arms S400 Superlite Carbine Traditional Brown

Air Arms