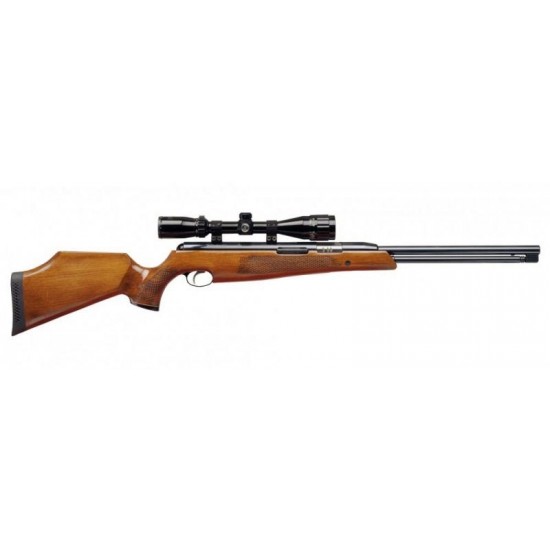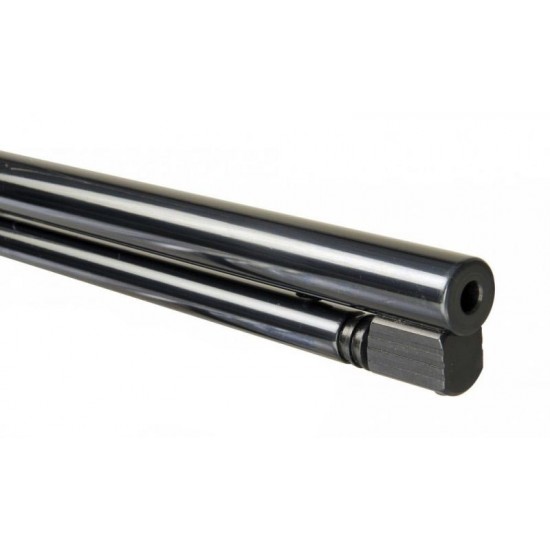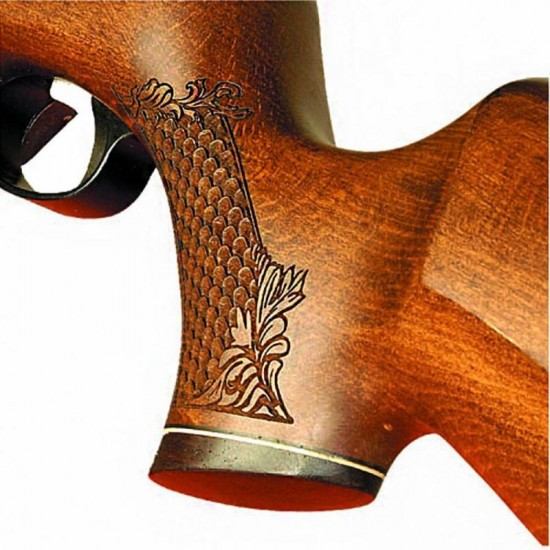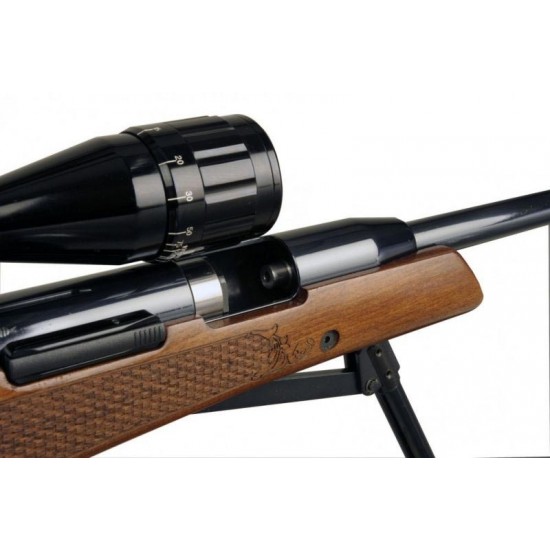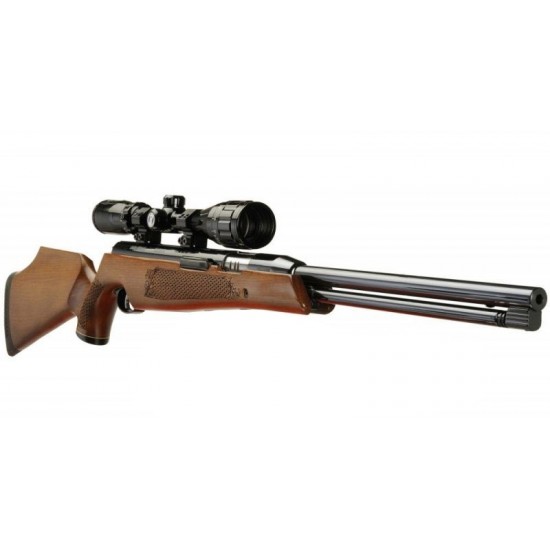 Air Arms TX200 HC MKlll Beech FAC
Air Arms TX200 HC MKlll Beech FAC is a high quality spring powered air rifle from Sussex based air rifle manufacturer. The unique features on the TX200 is that the piston runs on synthetic bearing material to reduce friction, therefore allowing a weaker spring to be fitted, which in turn reduces recoil.
The TX200 is an underlever rifle which means that the barrel is fixed, and the lever below the barrel cocks and loads the rifle, which means there is absolutely no movement in the barrel, increasing accuracy considerably.
The trigger is Air Arms own design and is a two stage system, which can be finely tuned to the individual to achieve the greatest in accuracy. The trigger has an automatic safety, as well as an anti bear trap system which prevents the piston from moving when the breech is open.

Scope and mounts not included.

Specification

Calibre - .22

Power - approx 17 Ft/lbs

Safety - Auto, anti-bear trap

Stock - Beech

Trigger - Two stage adjustable weight & length

Total Length - 1055mm

Sights - None. Machine cut scope rail

Loading - Single shot. Sliding breech

Barrel Length - 335mm

Weight - 4.1kg

Silencer - Built in baffles

Model:

Air Arms TX200 HC MKlll Beech FAC

SKU:

Air Arms TX200 HC MKlll Beech FAC

Air Arms