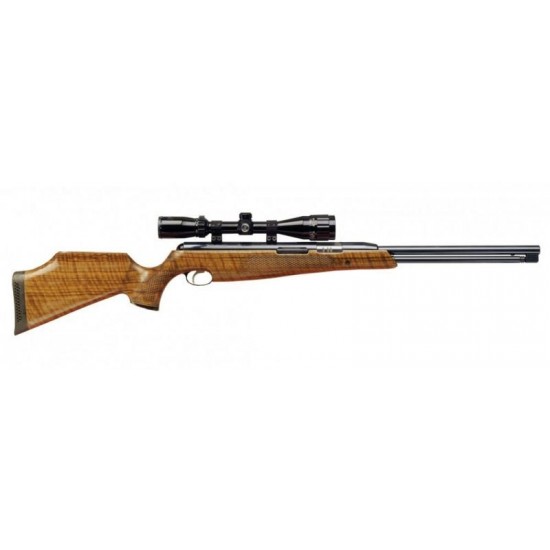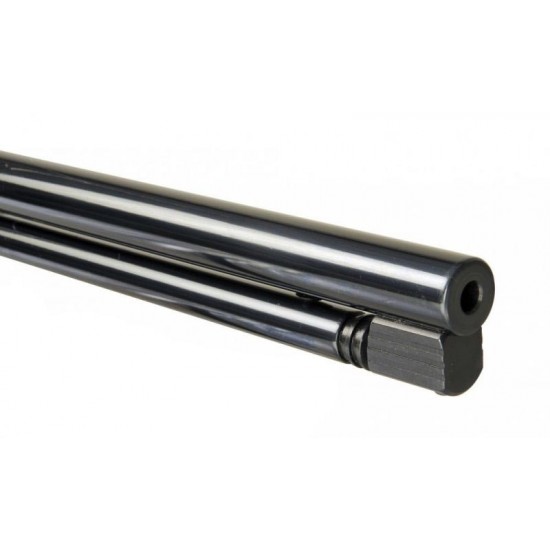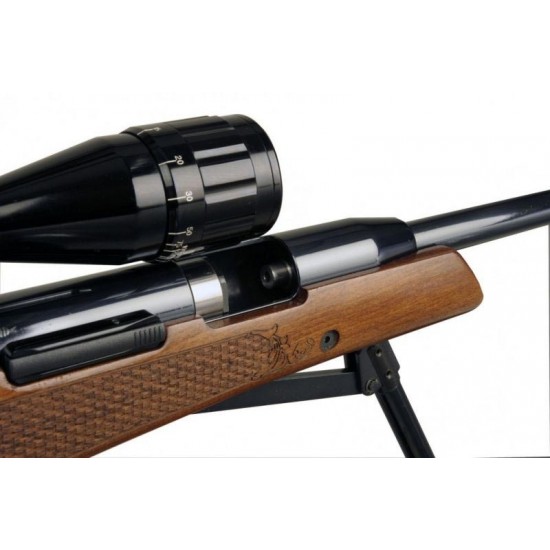 Air Arms TX200 Walnut FAC
Air Arms TX200 Walnut FAC is a Sussex based airgun manufacturer Air Arms is a high quality spring powered air rifle, ideal for hunting and pest control. Some unique features within the TX200 are the piston which runs on synthetic bearing material to dramatically reduce friction, allowing a weaker spring to be fitted, which reduces recoil and sweetens the firing cycle.
The underlever action of the TX200 means that the barrel is fixed, and a separate lever cocks and loads the rifle, eliminating the chance of any movement in the barrel, increasing accuracy.
The two stage trigger Air Arms design and can be finely tuned to the shooter for a crisp and clean let off each shot. An automatic safety comes on each time the rifle is cocked, as well as an anti bear trap system to prevent the rifle being fired when being loaded.

Scope and mounts not included.

Specification

Calibre - .22

Power - approx 17 Ft/lbs

Safety - Auto, anti-bear trap

Stock - Walnut

Trigger - Two stage adjustable weight & length

Total Length - 1055mm

Sights - None. Machine cut scope rail

Loading - Single shot. Sliding breech

Barrel Length - 335mm

Weight - 4.1kg

Silencer - Built in baffles

Model:

Air Arms TX200 Walnut FAC

SKU:

Air Arms TX200 Walnut FAC

Air Arms