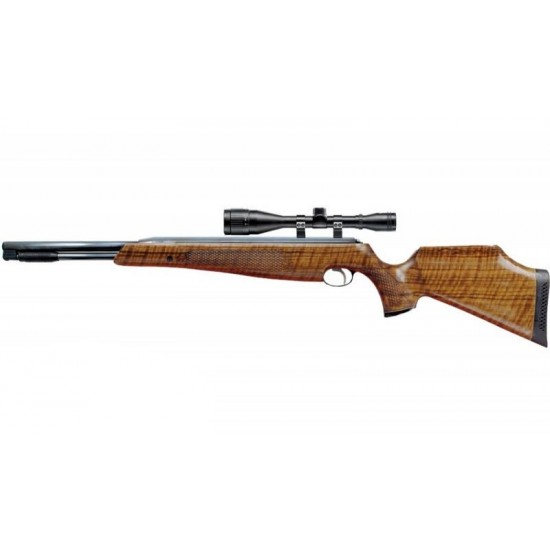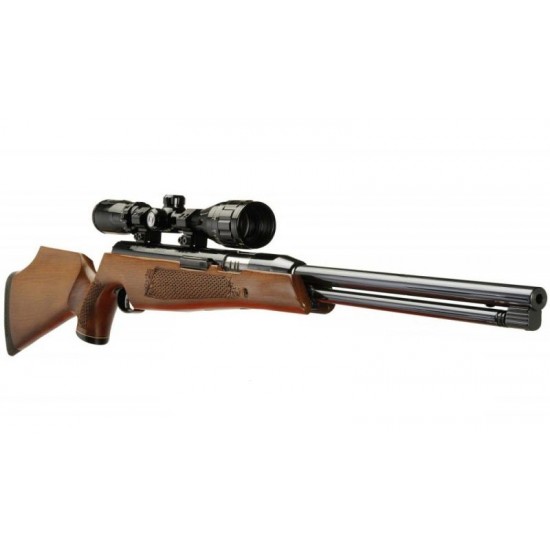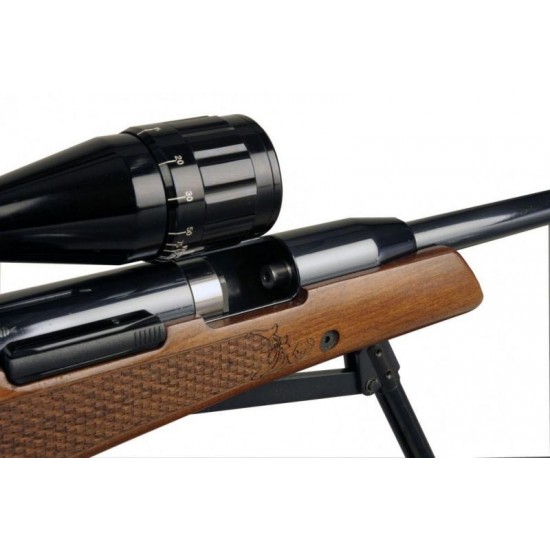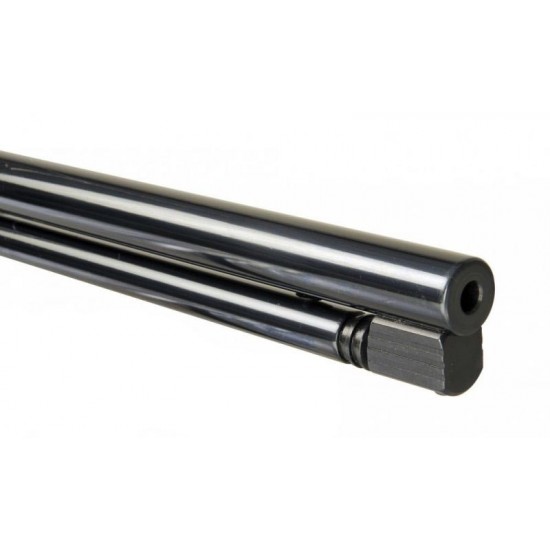 Gun Scopes & Accessories
Images are for display purposes only. Unless stated the price of a rifle may not include scope, silencers or accessories.
Air Arms TX200 Rifle Walnut
Air Arms TX200 Walnut is a spring rifle that delivers that kind of accuracy and consistency usually only reserved for high end PCP models, the TX200 MK3 effortlessly provides this and more without tying you to a fill bottle.
Aside from not needing gas canisters or pumps to be able to shoot, the spring mechanism of the TX200 utilises an underlever to improve accuracy. This is because the barrel is not broken when cocked and so always remains exactly when it is fitted giving you total control over shot placement.
This self sufficient air rifle is made from components and materials of the very highest quality for consistent performance for many years to come. The stock in particular is incredibly crafted to be both stylish and comfortable and is made from walnut wood that has bee specially selected for both its strength and also its patterning.
The TX200 is well known for winning the World Field Target Championship and places that level of accuracy into the hands of any shooter. The spring and piston system that runs on expertly designed synthetic bearings to reduce friction and consequently recoil whilst improving smoothness.
The safe-Lok automatic safety adds security giving you extra confidence whilst shooting.
Calibre - .177 & .22

Approx power - 11.5 ft/lbs 

Barrel Thread - N/a (Baffles built into barrel)

Stock - Walnut

Overall Length - 1055mm

Barrel Length - 395mm 

Weight - 3.9

Sights - N/a

Safety - Auto

Model:

Air Arms TX200 Rifle Walnut

SKU:

Air Arms TX200 Rifle Walnut

Air Arms