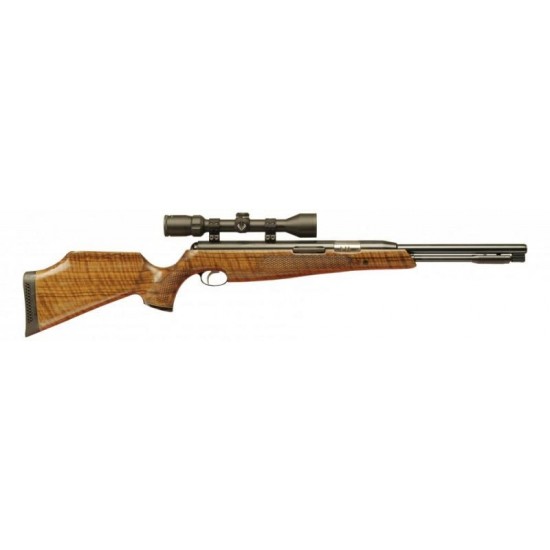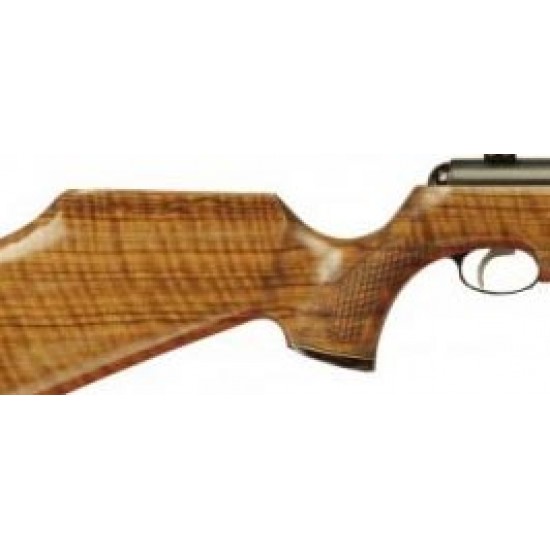 Air Arms TX200 HC Walnut FAC
Air Arms TX200 HC Walnut FAC is the shorter, carbine model of the much loved TX200, and features the same top end internals, but increased weight distribution and manoeuvrability enhancements. The barrel is also ½inch threaded to allow the fitment of a silencer.
The internal piston of the TX200 HC is built upon bearing material which reduces friction through the cocking and firing cycle, to reduce vibrations and recoil. This attention to detail is only normally found on tuned air rifles, which makes the TX200 one of the finest spring rifle on the market.
The under lever system allows the barrel to be fixed in place and ensures that there is no barrel play whatsoever, increasing accuracy over all ranges compared to a standard break barrel.

Each shot is released courtesy of Air Arms clean and crisp adjustable 2 stage trigger, and an automatic safety and anti bear trap system ensures that complete safety is maintained at all times.

Specification
Calibre - .22

Power - Approx 16 Ft/lbs

Safety - Auto, anti-bear trap

Trigger - Two stage adjustable weight & length

Total Length - 980mm

Sights - None. Machine cut scope rail

Loading - Single shot. Sliding breech

Barrel Length - 242mm

Weight - 4.1kg

Silencer - Built in baffles. Removable insert to allow external silencer

Model:

Air Arms TX200 HC Walnut FAC

SKU:

Air Arms TX200 HC Walnut FAC

Air Arms