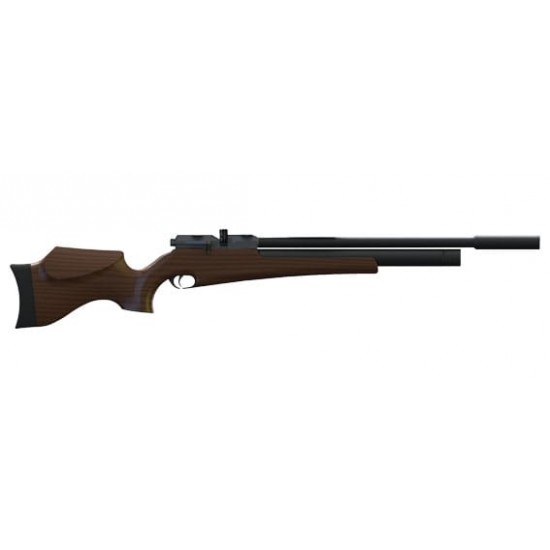 Discontinued
Gun Scopes & Accessories
Images are for display purposes only. Unless stated the price of a rifle may not include scope, silencers or accessories.
Artemis M16
Artemis M16

The M16 rifle is the flagship model in the new range of Artemis rifles from SMK and features a host of new features to make the rifle even easier to use and more reliable than ever before.
The traditional bolt action system has been replaced with a smooth side lever which not only makes it easier to cock and load, but requires much less motion so that you can hold your aim throughout the process. The magazine is a 13 shot unit which indexes in combination with the side lever which is reliable and easy to reload and use.
The pellets are loaded into a precision rifled steel barrel which is fully shrouded with an incorporated sound moderator on the end to make the rifle near silent. The shroud and the cylinder are finished in an ultra low maintenance black anodized finish which resists wear extremely well. The end of the air cylinder is fitted with a pressure gauge so you know exactly how much pressure you have left.
The stock is an ambidextrous sporter with a raised cheek piece and a rubber butt pad for superb comfort. The trigger guard is incorporated into the stock very nicely and the trigger itself is fully adjustable. Please note that the final design of the rifle is still subject to change.
Calibre - .177 & .22

Length - 37" / 94 cm

Weight - 5 lbs / 2.3 kg

Model:

Artemis M16

SKU:

Artemis M16

SMK