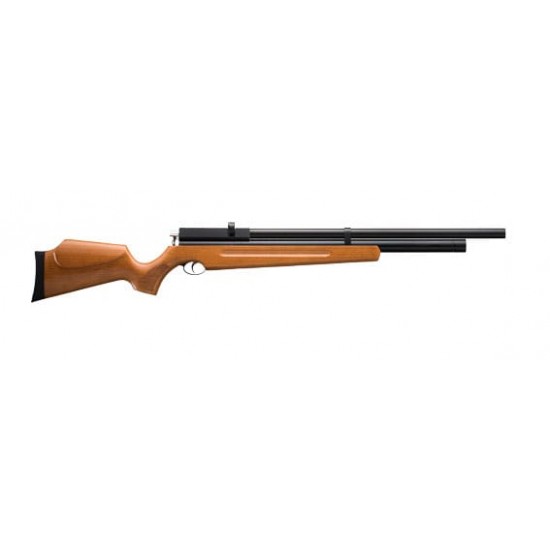 Gun Scopes & Accessories
Images are for display purposes only. Unless stated the price of a rifle may not include scope, silencers or accessories.
Artemis M22
Artemis M22
The M22 features a solid and smooth bolt action system which actuates a 10 shot pellet magazine for quick and clean reloading. This is also a massive help when out hunting as you can quickly reload the next shot for a follow up shot. Alternatively the wide breech assists in single shot loading so if you want to do a spot of target shooting this rifle is quite capable.
The rifle features a quick fill port at the front of the cylinder, and also has a pressure gauge fitted so you always know how much pressure you have left.
The top of the breech is grooved with a 9-11mm scope rail for the fitting of the scope, and no open sights are fitted as this rifle has a shrouded barrel to assist in noise reduction.
Magazine Capacity - 13 shots

Fill Pressure - 200BAR

Overall Length - 1140 cm

Barrel Length - 500mm (19.7 inch)

Maximum Power - 12 ft/lbs | 16J

Weight - 3.7kg

Model:

Artemis M22

SKU:

Artemis M22

SMK