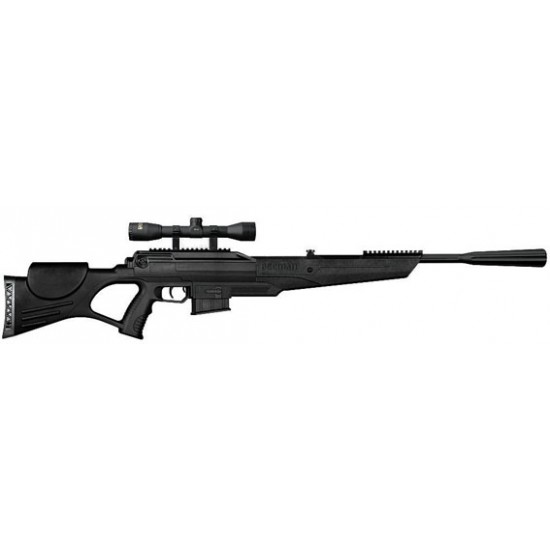 Out of Stock
Gun Scopes & Accessories
Images are for display purposes only. Unless stated the price of a rifle may not include scope, silencers or accessories.
Beeman 1052GP
The Beeman 1052GP is a spring break action rifle that features a Quiet tek sound suppressor, reducing the muzzle noise by up to 80%.
The all weather tactical stock features a thumbhole stock a weaver rail for fitting of scope and laser or torch is situated on the barrel and scope rail and the rifled barrel provides 11.5 lb in power by the gas ram internals.
Ideal for target shooting and pest control WITH QUIET TEK SOUND SUPPRESSOR

Action Break barrel

Calibre .177 (4.5MM) AND .22 (5.5MM)

Type Spring powered

Stock SYNTHETIC TACTICAL

Trigger Two stage

Length (total) 39.5"

Weight 8.8lb

Model:

Beeman 1052GP

SKU:

Beeman 1052GP

Beeman