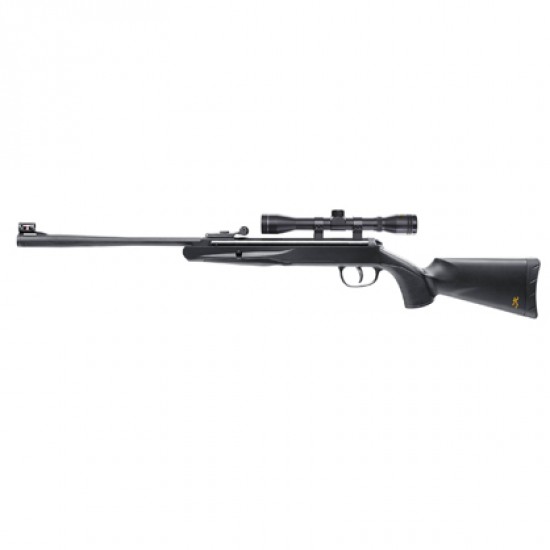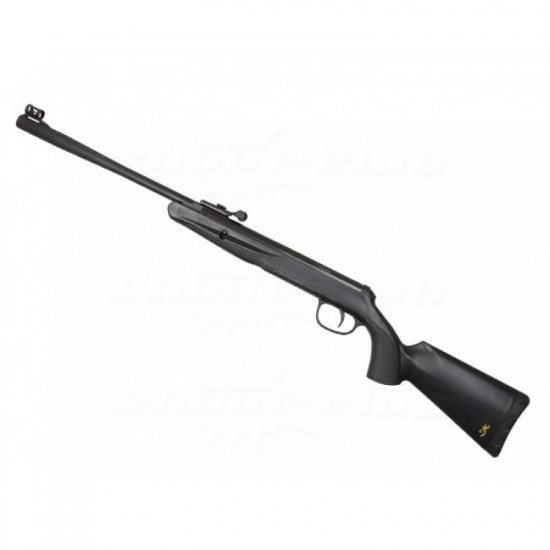 Gun Scopes & Accessories
Images are for display purposes only. Unless stated the price of a rifle may not include scope, silencers or accessories.
Browning M-Blade
Browning M-Blade

Excellently made break barrel rifle from Browning that is fitted with adjustable fibre optic sights as well as a scope rail. The gun has a barrel shroud to reduce muzzle noise as well as a an ergonomically designed synthetic stock.
The gun is from browning who have a well earned reputation for build quality and reliability and this rifle encapsulates that. The rifle has a muzzle energy of 7.5 joules making it ideal for juniors.
Specification
Calibre : 4.5mm pellet (.177)
Capacity : 1 round
Length : 990 mm
Weight : 2355 g
Model:

Browning M-Blade

SKU:

Browning M-Blade

Browning