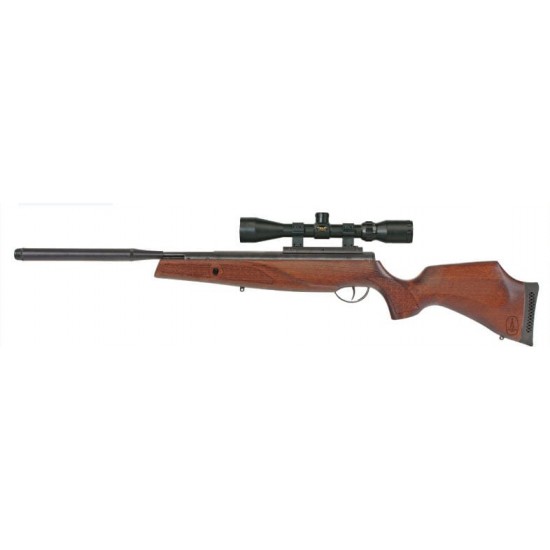 Gun Scopes & Accessories
Images are for display purposes only. Unless stated the price of a rifle may not include scope, silencers or accessories.
BSA Lightning XL SE
BSA Lightning XL SE is the latest version of this phenomenally successful rifle which raises the sporting performance bar still further. The XL provides all the power and accuracy that has made the Lightning a legend, and now it comes with refinements to match. The XL's stock comes fully chequered at the grip and fore end, with a ventilated butt pad to ensure secure contact at the shoulder.
The carbine barrel is totally sleeved by a slim-line silencer and the enhanced, two-stage, adjustable trigger mechanism provides perfect control of every shot. Now add all of the features that took the Lightning to the top of the best-sellers list, and you'll see why the Lightning XL is already so popular. This is the rifle for the sporting shooter that demands top performance and style.
Specification
Calibre - .22

Approx power - 11.5 ft/lbs

Barrel Thread - 1/2" UNF

Stock - Ambidextrous Beech Stock 

Overall Length - 95cm 

Barrel Length - 37cm

Weight - 3kg

Sights - N/a

Safety - Manual Safety

Stock:

In Stock

Model:

BSA Lightning XL SE

SKU:

BSA Lightning XL SE

BSA