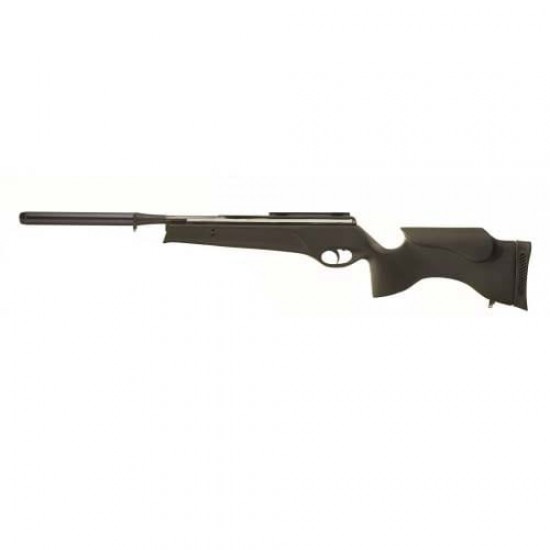 Gun Scopes & Accessories
Images are for display purposes only. Unless stated the price of a rifle may not include scope, silencers or accessories.
BSA Lightning XL SE Black
BSA Lightning XL SE Black takes BSA's standard Spring Rifle to another level. First, the standard barrel is shortened to true carbine length, then fitted with BSA's superb Volumetric silencer. This drastically reduces the Lightning SE's muzzle blast while also providing a comfortable cocking grip.
Total practicality for hunters comes courtesy of the XL Tactical, the sensational new addition to the BSA family. All the power and performance of the Lightning XL in a super-durable, all-weather, rubber over wood synthetic stock designed by Jon Sykes of renowned air gun development specialists Hydro Graphics.
The XL Tactical's stock is computer-designed to provide everything sporting shooters need, and nothing they don't. The specially-developed, hi-impact polymer compound used to coat the stock is always warm to the touch, provides secure grip and remains warp-free in all climate conditions.

The ultra-practical Tactical – a sporter for all seasons!

Specification
Approx power - 11.5 ft/lbs

Barrel Thread - 1/2" UNF

Stock - Ambidextrous Rubber over Wood Synthetic Stock

Overall Length - 95cm

Barrel Length - 37cm

Weight - 3kg

Sights - N/a

Safety - Manual Safety

Stock:

In Stock

Model:

BSA Lightning XL SE Black

SKU:

BSA Lightning XL SE Black

BSA