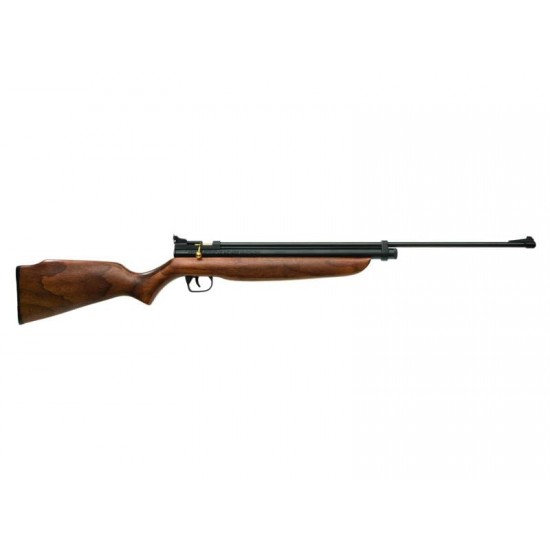 Out of Stock
Gun Scopes & Accessories
Images are for display purposes only. Unless stated the price of a rifle may not include scope, silencers or accessories.
Crosman 2260 rabbit stopper
The Crosman 2260 Rabbit Stopper is an iconic air rifle with beautiful American Craftsmanship and high power to take down any large vermin.
The Heritage 2260 features a handsome American hardwood stock and brass bolt. This single shot rifle is powered by CO2 and delivers velocities up to 600 FPS. The rear sight is adjustable for elevation and may be used as a peep or notch with the turn of a screw.
Few airguns are as timeless as the 2260 and this is one that will deliver years of enjoyment to beginner and accomplished shooters alike.
Velocity - Up to 600 fps
Weight - 4.8 lbs
Length - 39.75 in
Mechanism - Bolt Action
Power Source - CO2
Caliber - .22
Ammunition - .22 Lead Pellets
Capacity - Single Shot
Barrel - Rifled Steel
Front Sight - Fixed Blade
Rear Sight - Fully Adjustable
Safety - Crossbolt
Model:

Crosman 2260 Rifle .22

SKU:

Crosman 2260 Rifle .22

Crosman