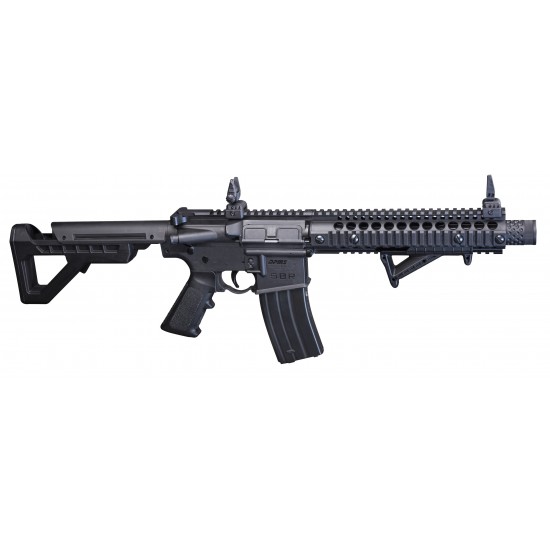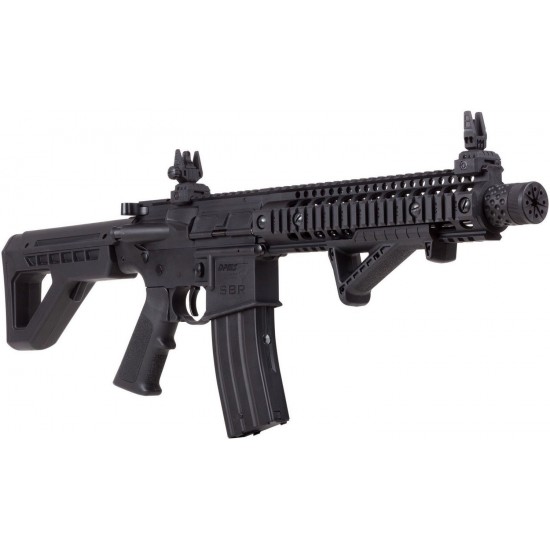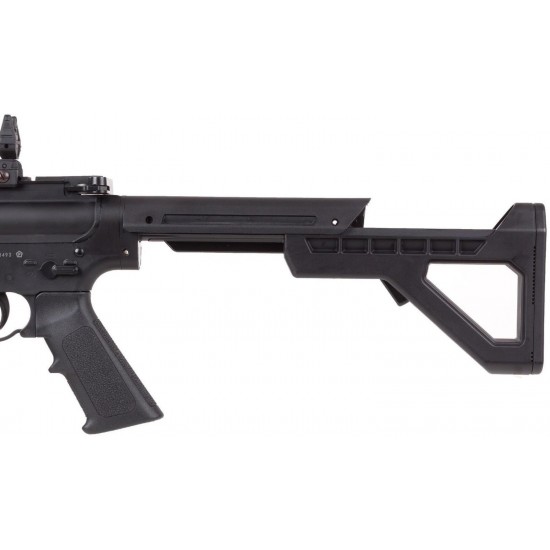 Gun Scopes & Accessories
Images are for display purposes only. Unless stated the price of a rifle may not include scope, silencers or accessories.
Crosman DPMS SBR M4 BB
Crosman DPMS SBR M4 BB
This product has been replaced by the Crosman R1

Brand new from Crosman, the DPMS SBR, provides satisfying repeating shots fueled by two 12-gram Co2 cartridges. Based on one of the greatest weapons platforms ever created--the M4 Carbine--heat up the range with blistering semi-auto shots and unparalleled realism for a tactical experience with a full blow-back system!
Each DPMS features a full-steel construction throughout the barrel, receiver, and the 25rd BB magazine. Load up two 12-gram CO2s and start sending BBs downrange at speeds up to 430fps. Just like the real M4, the DPMS gives you a lot of choices for your optics. Shoot straight out of the box with included open sights or remove the rear sights to expose the Picatinny/Weaver rail-ideal for a small scope or red-dot sight, or attach a torch/ laser or grip to the full rail handguard along the barrel. Its adjustable 6 position rear stock can be set to your preferred pull length with the press of a button and the efficient design of the magazine allows for up to 200 shots on two Co2 cartridges.
Specification
Type: BB Rifle.
Materials: Metal & plastic.
Weight: 6.5 pounds (4.98 kilograms).
Length: 26.9 - 30.4 inches.
Propulsion: 12 gram CO2 dual cartridges.
Action: Blowback
Ammunition Type: 4.5mm steel BB's.
Model:

Crosman DPMS SBR M4 BB

SKU:

Crosman DPMS SBR M4 BB

Crosman