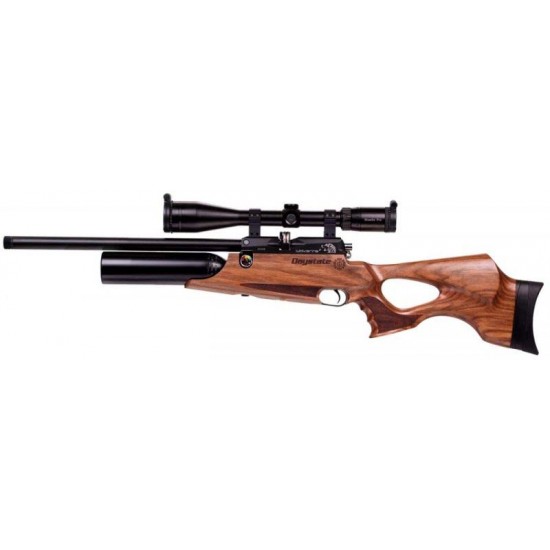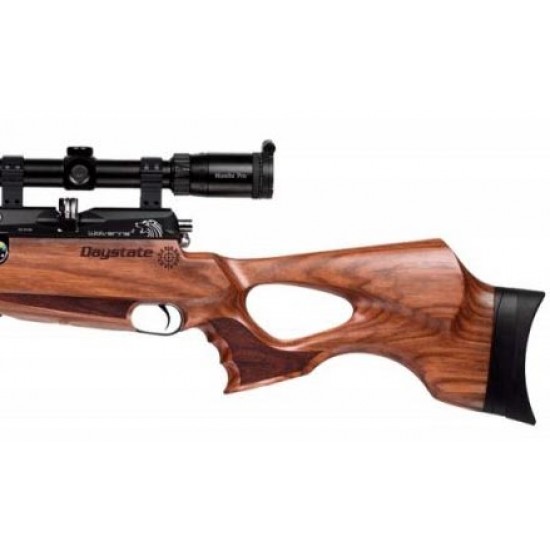 Gun Scopes & Accessories
Images are for display purposes only. Unless stated the price of a rifle may not include scope, silencers or accessories.
Daystate Wolverine 2 B-Type
Daystate Wolverine 2 B-Type refines the range of Wolverine rifles to make what was already a great rifle, an awesome rifle and one thats perfect for hunting, and long range target shooting. The initial development of the Wolverine was over a 7 year period which ensures that every aspect of this model is perfect and leaves nothing to chance.
The Wolverine 2 features an improved firing valve system for better efficiency and a higher shot count, as well as a completely redesigned stock and a new barrel. The stock is designed by Gary Canes stock studio, Techwood Designs, and features excellent ambidextrous ergonomics along with a 3D butt pad as seen on the Pulsar.

The new batch of barrels from Lothar Walther are slightly shorter than the previous ones which brings the weight of the rifle backwards for better handling, and the rifling is optimised for Daystate rifles for superb down range accuracy. The end of the barrel has a ½inch UNF thread for attaching a silencer for super quiet shooting.

The bolt action system loads pellets through a 10 shot magazine which is reliable and easy to use, and a single shot tray is also include if you prefer that option.

Specification
Weight: 3.7 kg

Length: 1016mm (40")

Calibre: .177

Magazine 10 shot

Action: Bolt action

Stock: Ambidextrous Walnut

Cylinder capacity: 400cc Steel Bottle

Approx Muzzle Energy: 11.5 ft/lbs (16 joules)

Stock:

In Stock

Model:

Daystate Wolverine 2 B-Type

SKU:

Daystate Wolverine 2 B-Type

Daystate