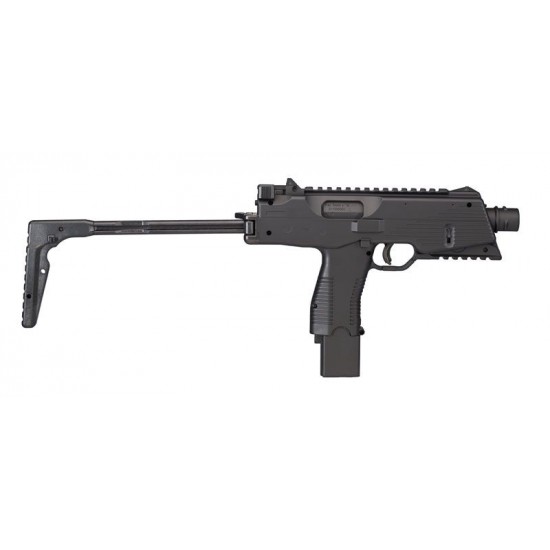 Gun Scopes & Accessories
Images are for display purposes only. Unless stated the price of a rifle may not include scope, silencers or accessories.
Gamo GF MP9 Carbine 4.5mm BB
Gamo GF MP9 Carbine 4.5mm BB This awesome blowback machine pistol from Gamo is huge fun and ideal for plinking and target shooting thanks to its dual ammo capability. The double ended magazine has 8 shots each end and can flipped around in a few seconds so you can reload within seconds.
The frame of the pistol is made from steel for a heavy and solid weight, and then encased in polymer for the tactical look and feel, just as the original model would have been. The top, sides and underside have weaver rails for attaching accessories such as lasers, torches, and more!
The co2 is within a removable magazine in the grip of the pistol and is quick and easy to replace when empty. The blowback action provides a solid and realistic blowback action a
Calibre : 4.5mm BB / .177 Pellet
Approx Velocity : 410 FPS
Action : Semi Auto Blowback
Magazine Capacity : 16
Model:

Gamo GF MP9 Carbine .177 / .177 BB

Gamo