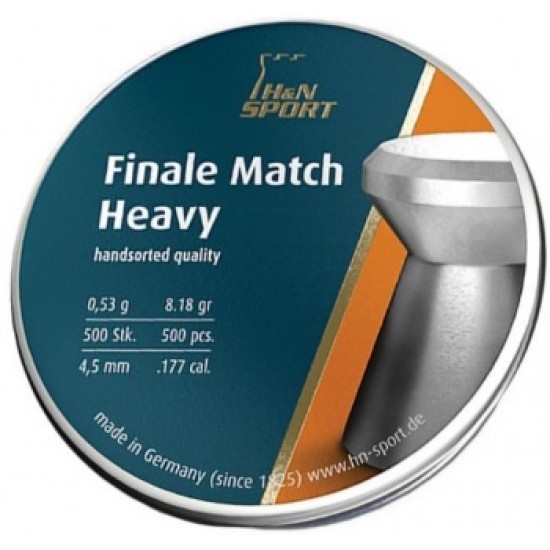 Out of Stock
H&N Finale Match Heavy .177 (4.50)
H&N Finale Match are the flagship pellet in H&Ns extensive range and have been specifically designed for super accurate target shooting. All this adds up to H&N still being one of the firm favourites for Olympiads today.
The flat head design ensures a clean and crisp bullet hole through the target, and the hand sorting process helps to prevent any malformed or less than average pellets being included in the final tins.

The special lead alloy which H&N use to make these pellets maximises accuracy whilst minimising lead fouling for repeatable accuracy shot after shot.

Sold in tins 500.

Weight - 8.18 gr

Type - Flat Head

Quantity - 500

Calibre - .177 (4.50 mm)

Stock:

Out of Stock

Model:

Finale Match Heavy .177 (4.50mm)

SKU:

Finale Match Heavy .177 (4.50mm)

H & N Sport