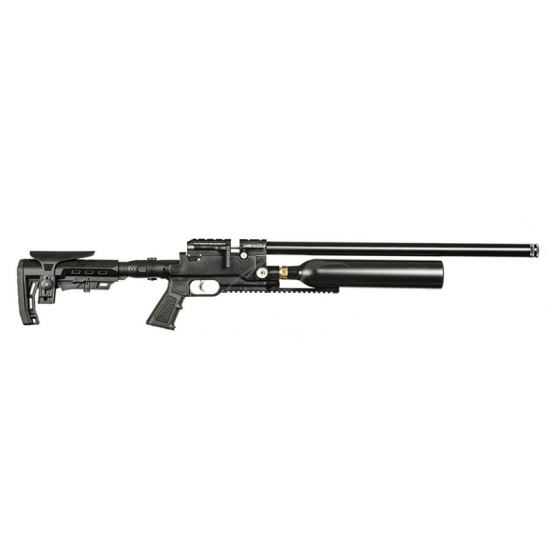 Gun Scopes & Accessories
Images are for display purposes only. Unless stated the price of a rifle may not include scope, silencers or accessories.
Kral Puncher Jumbo Hi-Cap Black Synthetic
Kral Puncher Jumbo Hi-Cap Black Synthetic

The brand new Kral Puncher Jumbo Hi-Cap is the latest exciting product to come from the high end Turkish firm.
A solid synthetic build with an adjustable stock, adjustable cheekpiece and a weaver rail below the bottle.
Shouded barrel keeps your shots quiet and the well designed side lever action makes for some smooth usage.
Specifications
Shot count approx. 220 per bottle
14 round Magazine
2 x 425cc cylinder size
Rifled barrel
High-quality synthetic stock
Manual safety
1/8th BSPP fill probe
Folding stock,
2 x massive capacity 425cc bottles
Please note scope is not included.
Stock:

In Stock

Model:

Kral Puncher Jumbo Hi-Cap Black Synthetic

Kral Arms