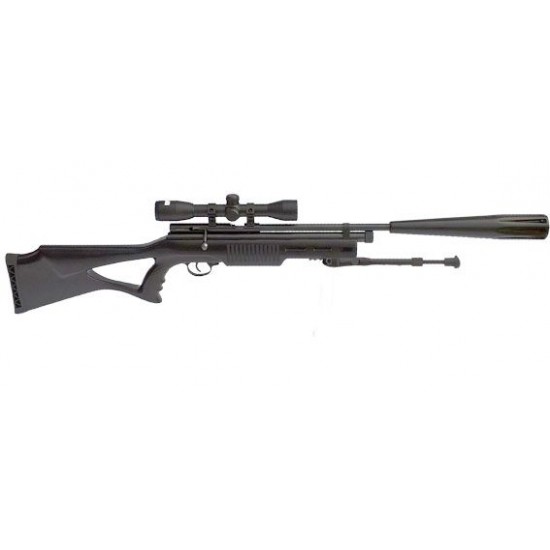 SMK SYN XS78 Tactical Multishot CO2 Rifle
SMK SYN XS78 Tactical Multishot CO2 AUTO INDEXING


Features


Includes 8 shot rotary magazine, fully adjustable bipod, bolt action and manual safety, provided with scope mounts and 4x32 rifle scope as well as an integrated sound moderator

SYNXS78 Rifle in Black Tactical Stock - New for 2017

SMK CO2 SYN XS78 Tactical Multi-Shot Air Rifle.

TACTICAL MULTI SHOT.

INCLUDES BIPOD, SCOPE, MOUNTS AND SOUND MODERATOR.
Specification


Action: Bolt.

Calibre: .177 and .22.

Type: CO2 powered.

Stock: Synthetic (high grade).

Trigger: Single stage (adjustable).

Length: (total) 39.9″.

Weight: 5lb.

Model:

SYN XS78 Tactical Multishot CO2 Rifle

SKU:

SYN XS78 Tactical Multishot CO2 Rifle

SMK