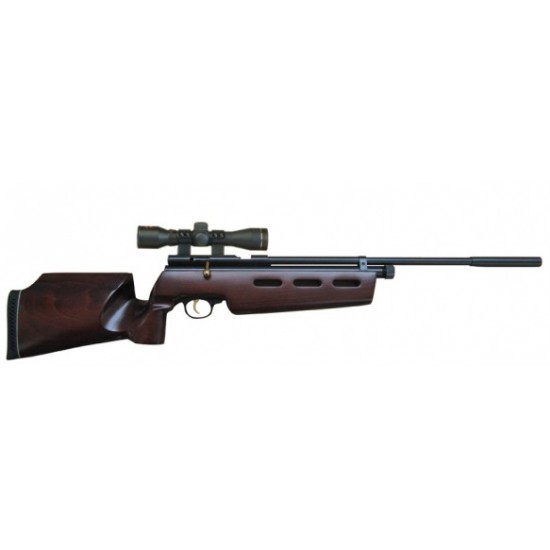 Out Of Stock
Gun Scopes & Accessories
Images are for display purposes only. Unless stated the price of a rifle may not include scope, silencers or accessories.
SMK Target QB78
This amazing value package includes the QB78 rifle which is bolt action, Co2 powered, fires at around 6 Ft/Lbs, has a very well finished wood stock and actually uses 2 12g Co2 bulbs!
This model has a very comfortable target shooting designed stock. 
CO2 single shot Bolt Action.
Trigger Force 12-25N – Stage trigger with safety
Gold bolt knob, crafted beech stock with raised cheek piece and soft rubber plate.
Action

Bolt

Calibre

.177 (4.5MM) AND .22 (5.5MM)

Type

CO2 powered single shot sporter

Stock

Hardwood sporter

Length (total)

39.9"

Weight

5.5lb

Stock:

Out Of Stock

Model:

SMK Target QB78

SKU:

SMK Target QB78

SMK
Tags:
smk target qb78
,
smk
,
smk uk
,
target gun
,
co2 gun
,
co2 rifle
,
co2 rifles qb78
,
smk
,
smk air rifle
,
smk rifle
,
air rifle
,
gas rifle
,
smk gas rifle
,
smk gun
,
smk air gun
,
air gun