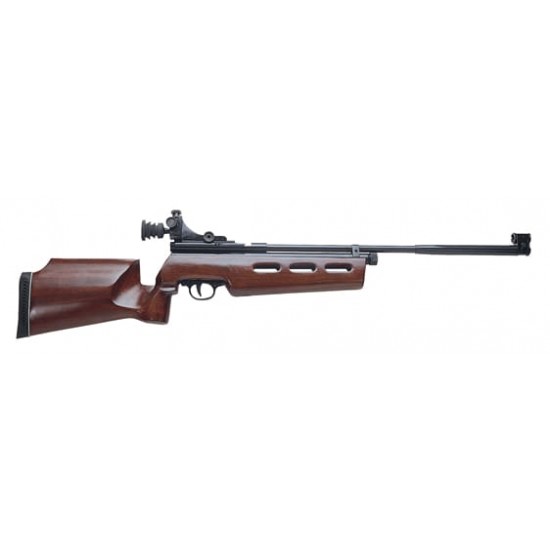 Gun Scopes & Accessories
Images are for display purposes only. Unless stated the price of a rifle may not include scope, silencers or accessories.
SMK CO2 QB78 Match
This amazing value rifle is the newest model of the QB78 rifle which has a side lever, Co2 powered, fires at around 10 Ft/Lbs (upto 550 feet per second), has a very well finished wood stock and actually uses 2 12g Co2 bulbs!

This model has a very comfortable target shooting designed stock and even comes with a diopter sight!
Match version of the famous QB78 rifle. Featuring a smooth side lever action and Dioptre sights, it is very easy to use and get a great shot.
Powered by 2 12g CO2 capsules, it gives consistent power output with around 40 shots from 2 cylinders.
The Match stock features very ergonomic shaping so it allows you to hold it steady and not get uncomfortable.
Calibre - .177 (4.5mm)

Type - CO2 12g capsules

Stock - Hardwood sporter

Length (total) - 102.3cm

Weight - 2.8kg

Model:

SMK CO2 QB78 Match

SKU:

SMK CO2 QB78 Match

SMK