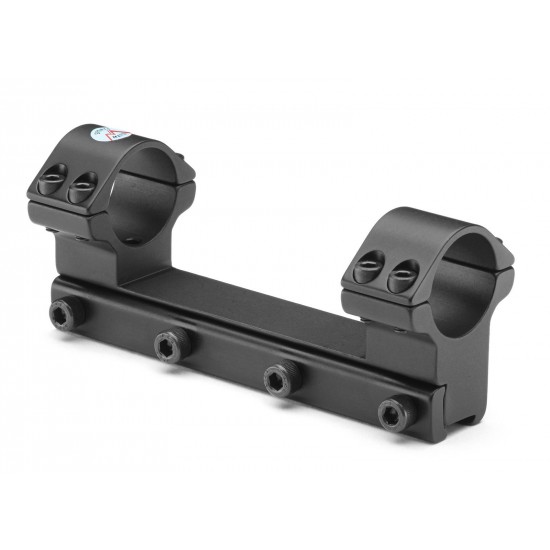 Sportsmatch ONE PIECE DOUBLE SCREW 56MM
One Piece Double Clamp mount for  1" scopes to fit 9.5mm-11.5mm grooves.
This mount has all allen key fittings, allen keys are provided. Complete with Easyfit arrestor pin.
Mount measures from the tip of the "jaws" at base of clamp to bottom of  "cradle" ie. where the scope would sit:
Overall length is 120mm approx . 
Model:

ONE PIECE DOUBLE SCREW

SKU:

ONE PIECE DOUBLE SCREW

Bisley