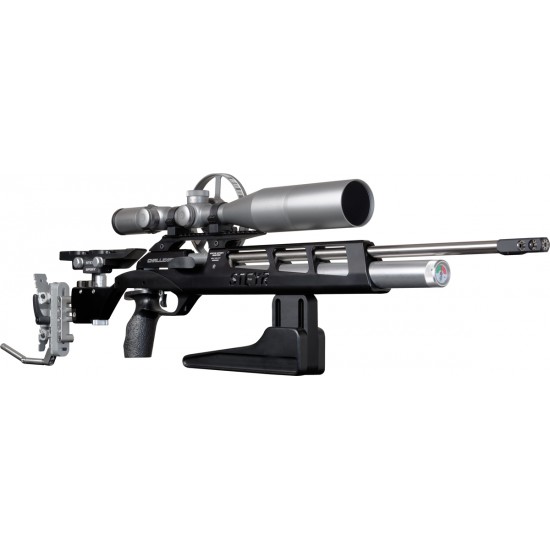 Gun Scopes & Accessories
Images are for display purposes only. Unless stated the price of a rifle may not include scope, silencers or accessories.
Steyr Challenge Field Target
Steyr Challenge Field Target
NEW: Match butt stock – individually adjustable for the needs of each shooter with proven MEC butt plate
New fore arm with better adjustment
Highest precision for longer range targets
Patented STEYR Stabilizer provides absolutely
no recoil while shooting. Same system as the world
record weapon LP 10!
Infinitely adjustable ball-bearing STEYR precision trigger
Revolutionary lateral stock adjustment
Dry fire training shots without any necessary tools
Specification
calibre: 4,5mm (.177)
total length: 1170mm
total height: 200mm
length of barrel: 550mm
total weight: ca. 4750g
trigger: mechanical
trigger pull: 50-250g
Energy: 7,5/16/24 Joule



PLEASE NOTE THESE GUNS ARE TO ORDER WITH A 8-10 WEEK WAIT!!
Availabilty
At DAI Leisure, we have a large amount of stock available. However, if this gun is out of stock, there could be between 4 - 8 weeks lead time for delivery.
Please call 01384 265 151 for availability.
Model:

Steyr Challenge Field Target

SKU:

Steyr Challenge Field Target

Steyr