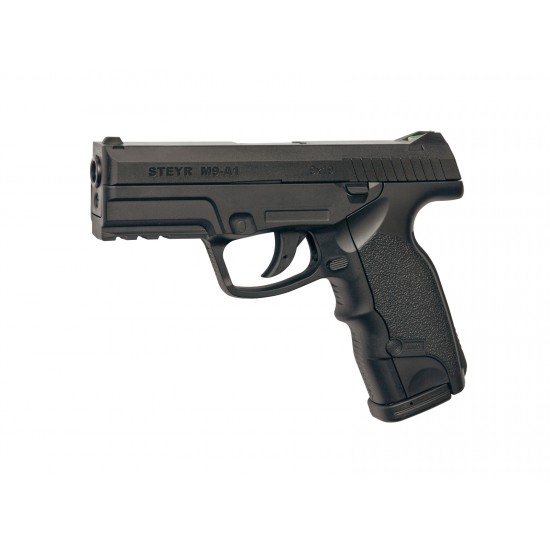 Steyr M9-A1
Steyr M9-A1

This pistol is fully licensed by Steyr Mannlicher, Austria. The ergonomic grip, illuminated rear sight and waiver/picatinny accessory rail makes this pistol very comfortable with a lot of external upgrade possibilities. The 12g Co2 capsule is stored in the grip and is easily changed. With 140 m/s (460fps) this is a very hard hitting pistol.
Specification
Length:187mm/7,4inch
Barrel Length:120mm/4,7inch
Mag. Capacity:14 Rounds
Standard mag:16091
Hop up type:None
Velocity:140ms/460fps
Weight:520gr/1,1lb
Energy:2 joule
Availabilty
At DAI Leisure, we have a large amount of stock available. However, if this gun is out of stock, there could be between 4 - 8 weeks lead time for delivery.
Please call 01384 265 151 for availability.
Model:

Steyr M9-A1

SKU:

Steyr M9-A1

Steyr