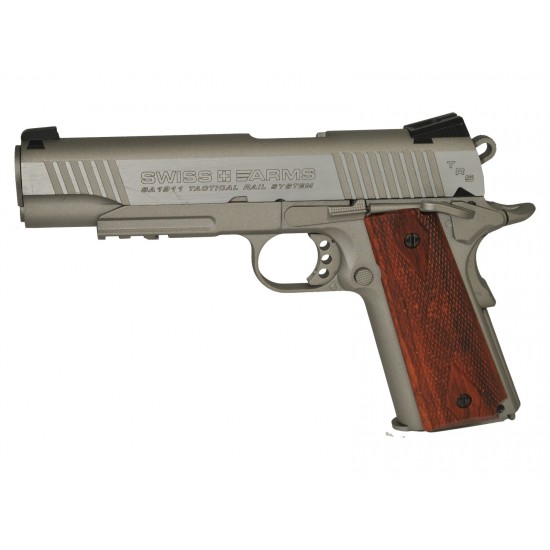 New
Swiss Arms 1911 Seventies Stainless
The Swiss Arms SA 1911 Seventies Stainless pistol carries on the tradition of outstanding replica's on the market with a stylish brushed stainless finish, it has a semi automatic shooting style and weighs in at just under 1kg, which adds extra realism to the shooter. The full blow back system makes the pistol recoil similar to its real steel counterpart. With its slide locking back to indicate when the magazine is empty, this pistol exceeds expectations.
Fires 4.5mm steel BBs
CO2 powered
Semi automatic
Blowback system
Safety Catch
Tactical rail
Full metal heavyweight version
Velocity: up to 314 fps
Weight: 905g approx
Length: 217mm / 8.54"

Model:

swiss arms 1911 seventies stainless

Swiss Arms