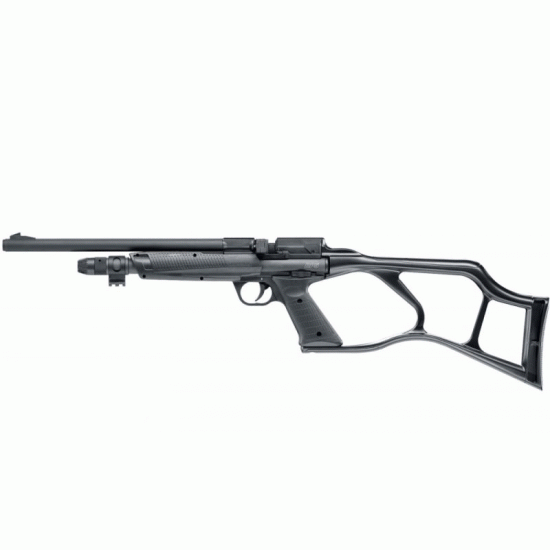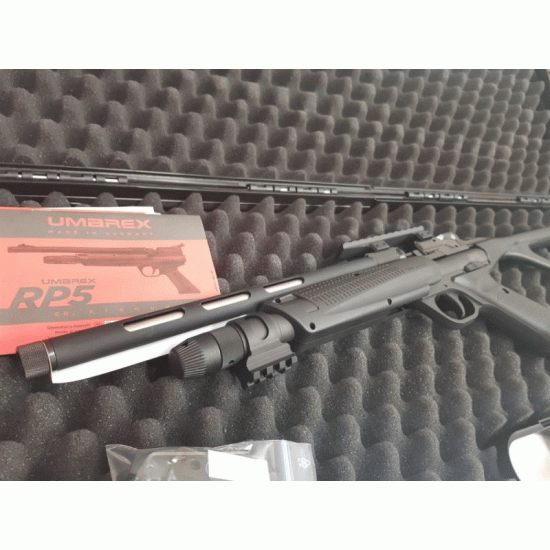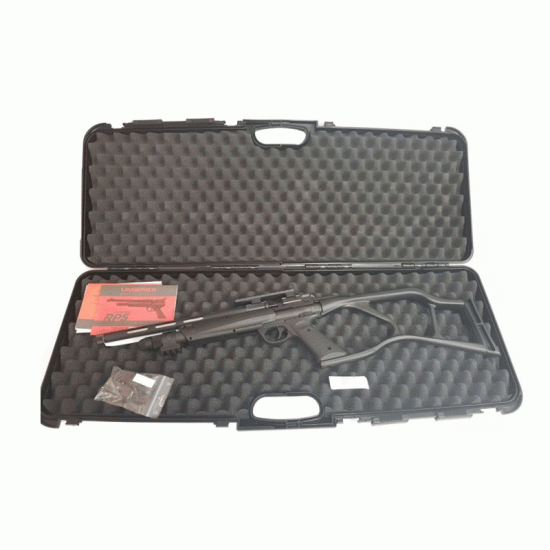 Discontinued



Gun Scopes & Accessories
Images are for display purposes only. Unless stated the price of a rifle may not include scope, silencers or accessories.
Umarex RP5 CO2 Carbine Rifle
This Unique Co2 rifle from Umarex is the RP5. This is the next generation of airguns in the making. With more than 45 years experience this pistol embodies some of the best designs and build quality.
The RP5 is a CO2 powered pump-action gun with a piercing unit that can hold up to two 12g CO2 cylinders. The pellets are loaded into the barrel with a simple pump movement that resembles the pump action like some shotguns. This will increase the firing rate and has a muzzle energy up to 11 Joules. This is an ambidextrous design, so its suitable for everyone. This is a model that is made to the highest quality and ensures precision on performance.
The Umarex RP5 has an almost infinite selection of accessories, allowing you to customise your very own one-of-a-kind gun.Comes complete with a 2 magazines, an integrated silencer , an extended stock and a hard case!
Specification
Calibre

5,5 mm (.22) Pellet

Magazine capacity

5 shot(s)

Energy

< 11 Joule(s)

Trigger

Single Action

Length

752 mm

Weight

1940 g

Model:

Umarex RP5 CO2 Carbine Rifle

SKU:

Umarex RP5 CO2 Carbine Rifle

Umarex