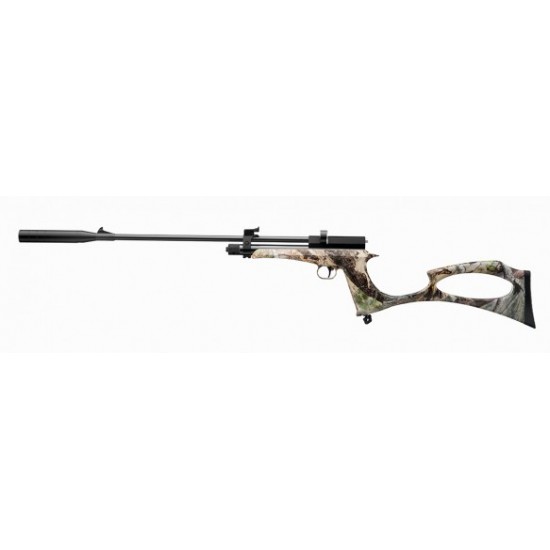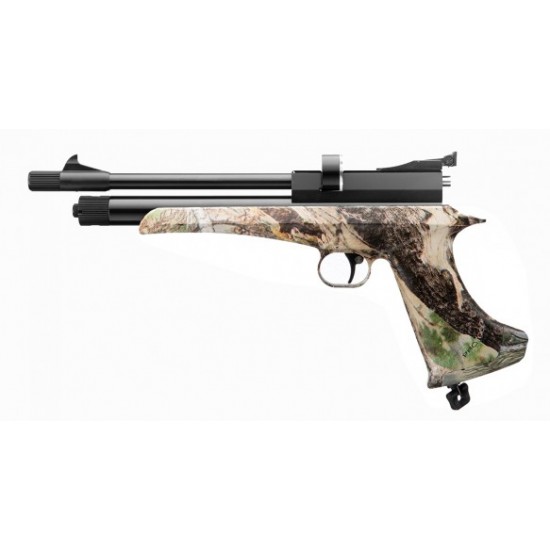 Out of Stock


Gun Scopes & Accessories
Images are for display purposes only. Unless stated the price of a rifle may not include scope, silencers or accessories.
Victory CP2 Camo
Victory CP2 Camo can be converted between a CO2 pistol or rifle in a matter of minutes. The CP2 also includes 2 magazines. 9 Shot in .177 and 7 Shot in .22.
Also included is a lightweight, compact silencer which fits on to the 1/2" UNF thread of the barrels, which really reduces the noise level. The CP2 is powered by a single 12g CO2 capsule.

As a pistol it will produce approximately 5.5ftlb, as a rifle it will produce approximately 9ftlb. The trigger is adjustable between 0.5-4lbs.

Underneath the rear sight attachment when set up as a rifle has a weaver rail underneath to be able to fit accessories.

Specification
Action Bolt

Type CO2 powered

Stock Synthetic (high grade)

Trigger Adjustable

Colour Black

Length (total) 36 - 86cm

Length (barrel) 20 - 45cm

Adjustable rear sight

Manual safety
Model:

Victory CP2 Camo

SKU:

Victory CP2 Camo

SMK