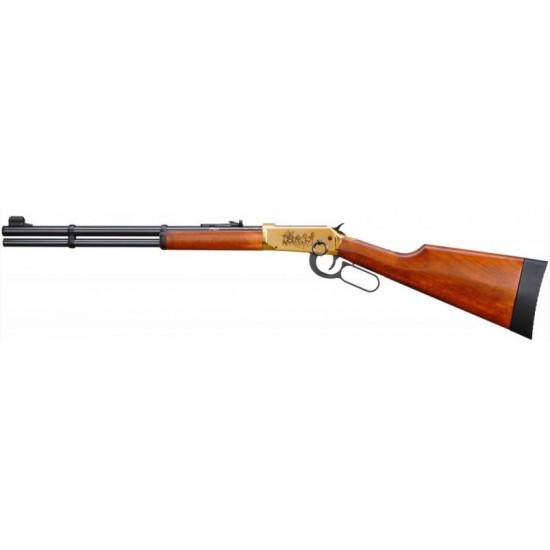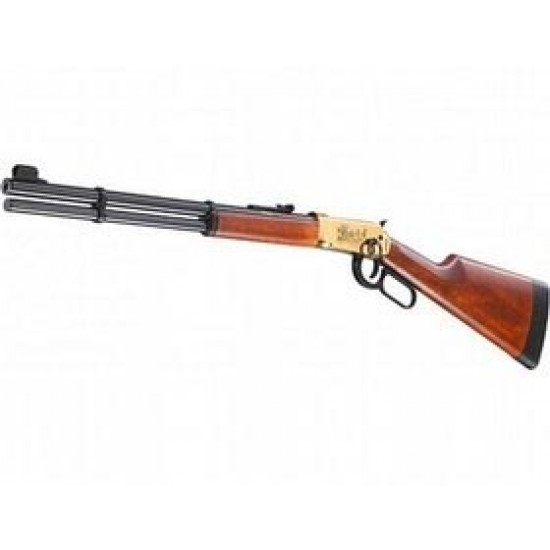 Gun Scopes & Accessories
Images are for display purposes only. Unless stated the price of a rifle may not include scope, silencers or accessories.
Walther Lever Action Wells Fargo
Walther Lever Action Wells Fargo successfully bring together tradition and innovation: the legendary American repeater combined with the latest CO2 technology! 
The large 88 g CO2 capsule has a capacity of at least 450 shots at constant energy. In addition to the trusty standard model (this one here) and the Wells Fargo model with a gold receiver, there is an attractive Steel Finish model with a special stained beech stock. The legend lives on. 
Calibre : 4.5mm (.177)

Weight : 3.2kgs 

Length : 87.2cm 

Barrel Length : 38cm. 

Maximum Velocity : 600 Fps

Power : Approx 6ft/lbs

Model:

Walther Lever Action Wells Fargo

SKU:

Walther Lever Action Wells Fargo

Walther