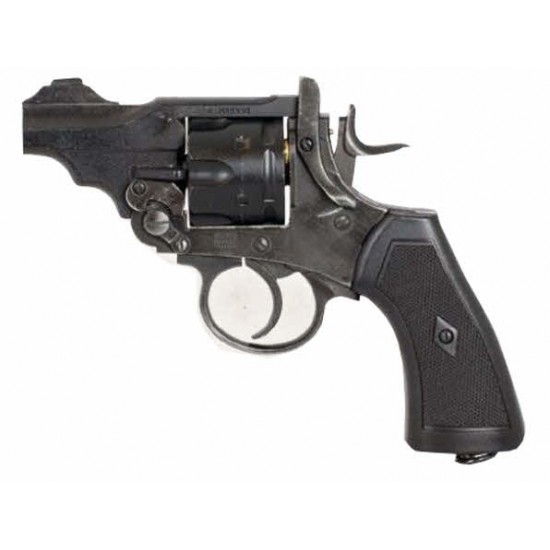 Webley MKVI 2.5" "The Civilian" .22 Battlefield Finish
Webley MKVI 2.5" "The Civilian" .22 Battlefield Finish
The original and still the best, the Webley MKVI is still our most popular CO2 revolver. Designed and manufactured using the original blueprints dating back over 100 years. Beautiful in design with its proven heritage, the MKVI is a must for the discerning collector or enthusiast.

Features
Built from original blueprints
Loads, cycles, fires and ejects as the original
Original 1915 markings
Single / Double action
Full metal construction
Authentic weight
This product is pre-order, lead times can vary, please call for availability. You can pay a £20 deposit and pay the remaining balance on arrival. Alternatively, you can pay for the item in full and we will call you as soon as they're in stock. For anymore information, please call 01384 265151, or email support@daileisure.com.
Model:

Webley MKVI 2.5" "The Civilian" .22 Battlefield

Webley