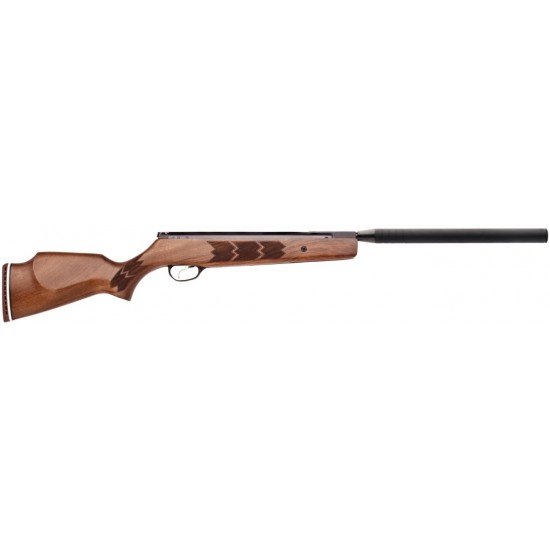 Out Of Stock
Gun Scopes & Accessories
Images are for display purposes only. Unless stated the price of a rifle may not include scope, silencers or accessories.
Webley Stingray Quantum
Webley Stingray Quantum

High power, reliable mechanisms and top quality aesthetics are just some of the characteristics the Webley Stingray Quantum has to offer. This .22 Spring air rifle is a great all round rifle that can be used for a plethora of jobs.
The Stingray is a high powered spring rifle. It's ergonomic design features a pistol grip and a cheek rest on the stock to ensure your positioned in the optimal way to shoot. The gun also has a checkering located on the pistol grip and forehand. This non-slip surface prevents you dropping and damaging your rifle even in wet conditions. The stock has a ventilated rubber but pad. This acts as a shock absorber and prevent strain on your shoulder allowing you to use your rifle for longer periods of time.
The break barrel on the Webley stingray has been fitted with a Quantum Silencer. This makes it ideal for hunting since it prevents the loud, sudden noise scaring animals of. The .22 spring rifle also features a 3/8" grooved Dovetail allowing optical accessories such as scopes to be attached as no open sights are fitted due to the Quantum silencer fitment.
Calibre - .22 - .177

Approx power - 11.5 ft/lbs

Barrel Thread - N/a

Stock - Ambidextrous 

Overall Length - 103cm

Barrel Length - 29.2cm

Weight - 3.15kg

Sights - N/a

Safety - Automatic

Model:

Webley Stingray Quantum

SKU:

Webley Stingray Quantum

Webley