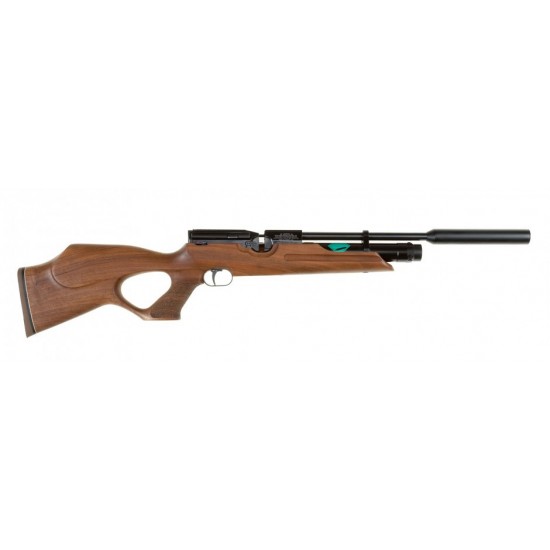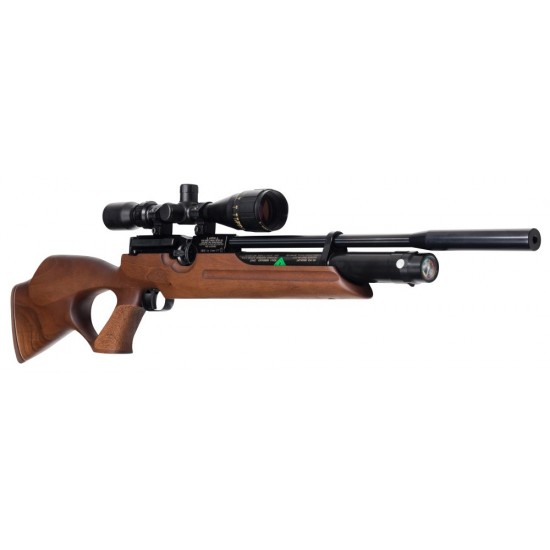 Gun Scopes & Accessories
Images are for display purposes only. Unless stated the price of a rifle may not include scope, silencers or accessories.
Weihrauch HW100 T Walnut
Weihrauch HW100 T Walnut air rifle is currently one of the best out there. It has an elegant and handy thumbhole stock, stippled pistol grip, oiled walnut, with lateral finger grooves in the fore-end, this stock is ambidextrous.

The gun cocks using a side lever and is very easy to use. There is an air pressure gauge at the end of the air reservoir. An excellent feature of this gun is that it can not be double loaded. This means you could never accidentally load a second pellet and get it stuck up the barrel.
Full Length barrel and cylinder with Weihrauch Silencer, Two Magazines and Ambidextrous Thumbhole Walnut Stock.
Style Thumbhole
Weight 3.3kg
System PreCharge
Action Type Side lever 14 shot magazine
Power 11+ftlbs
Fill Pressure 200bar
Barrel 16.5"
Overall length 41.75"
Model:

Weihrauch HW100 T Walnut

SKU:

Weihrauch HW100 T Walnut

Weihrauch
Make Sure It's Hull Cartridge

NOTE: Hull Cartridge are the official UK distributor for Weihrauch guns. All our Weihrauch guns are supplied and stamped by Hull Cartridge.
WARNING: Any grey imports will have no official UK Warranty.