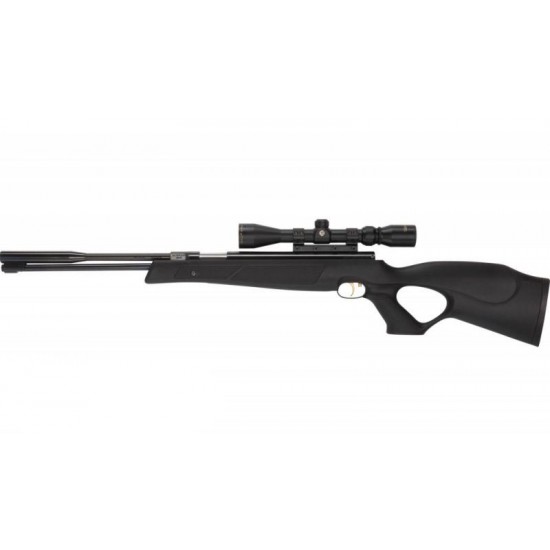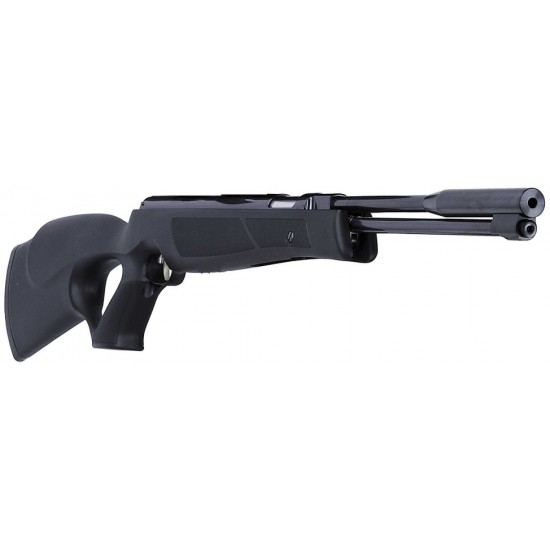 Gun Scopes & Accessories
Images are for display purposes only. Unless stated the price of a rifle may not include scope, silencers or accessories.
Weihrauch HW97KT Blackline Synthetic
Weihrauch HW97KT is one of the most effective underlever air rifles on the market today with the ability to be both a high powered field target air rifle and an accurate pest control air rifle.
Versatility is the name of the game here thanks to the 97KT shooting at around 11.5ft/lbs, just under the legal limit. This high power leads to flatter pellet trajectories and also high energy transfer into the target for one shot kills.
The 97KT uses Weihrauchs now legendary two stage Rekord trigger which is crisp and precise and not only gives you a sense of control over your shot placement but also how well the rifle was made. The rifle has been built with an integrated automatic cross bolt safety & anti beartrap mechanism for added security.
This air rifle is not just a great shooter but also looks fantastic thanks to its flowing, ergonomic stock and blued action which gives a rich colour and deep finish, photos do not do it justice!.

Stock : Thumbhole

Weight : 4.2kg

Action Type : Underlever

Power : 11.5 ft/lbs

Barrel Length : 300mm

Overall Length : 1020mm

Model:

Weihrauch HW97KT Blackline Synthetic

SKU:

Weihrauch HW97KT Blackline Synthetic

Weihrauch
Make Sure It's Hull Cartridge

NOTE: Hull Cartridge are the official UK distributor for Weihrauch guns. All our Weihrauch guns are supplied and stamped by Hull Cartridge.
WARNING: Any grey imports will have no official UK Warranty.