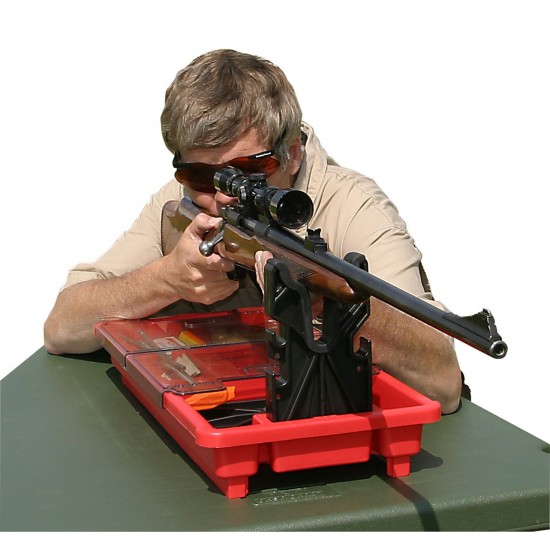 Rifle Maintenance Centre
Designed to be taken to the gun range for easy cleaning of rifles and shotguns, the Portable Gun Maintenance Center works in tandem with the Case-Gard Shooter's Accessory Box, fitting conveniently on top for transportation. 
It comes with two forks that "pop out" and can be stored in the base along with your cleaning supplies. The forks are over molded with rubber for protection of your firearm and can hold two cleaning rods. It features sliding dust covers to protect your equipment and keep everything clean and secure inside. You can also use it to mount scopes, swivels, bedding of actions and more, making it the ultimate cleaning kit!
Model:

Rifle Maintenance Centre

SKU:

Rifle Maintenance Centre

MTM Case-Guard