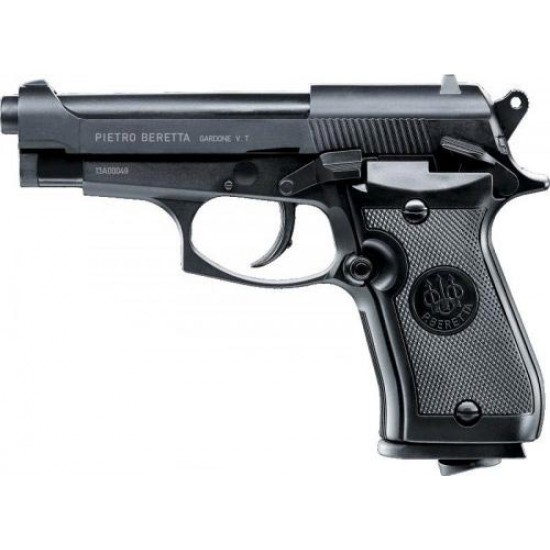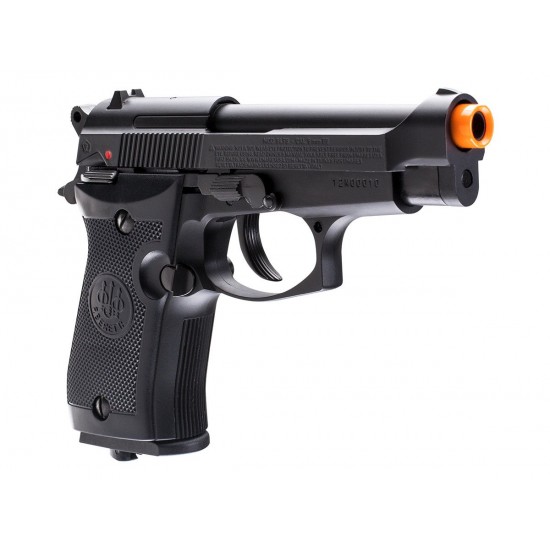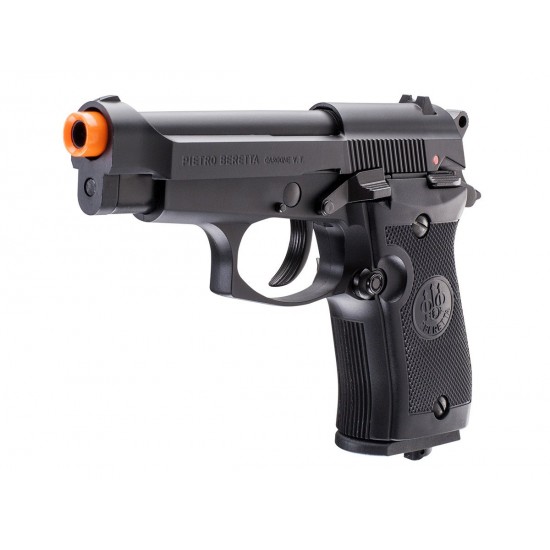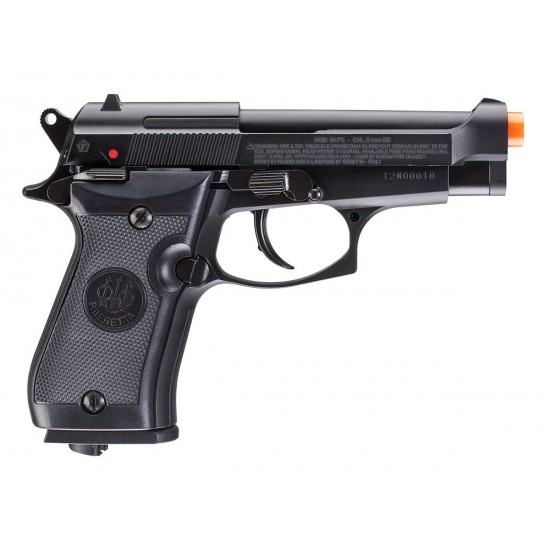 Umarex Beretta M84 FS
Umarex Beretta M84 FS If you're looking for a high-end airsoft pistol with a compact metal frame and monstrous blowback, we've got great news: you've found it. Right here. Right now. The Beretta M84 FS CO2 features a full-metal slide and frame set, functional fire controls for safe and semi-automatic firing, single-action trigger, and a sleek set of licensed trademarks on the grip and slide.

Certainly an impressive list when you factor in the unbelievably low price, but the real show starts when you pull the trigger. The intense blowback action is one of the heavier feelings you'll experience with an airsoft gun of any size, not just for a compact pistol. The Beretta M84 FS makes for an unbeatable option for anyone looking to enhance their kit with a reliable sidearm that is as fun to shoot as it is to look at it's hard to deny the appeal of Beretta's signature Italian style and design. Why wait to have a blast? Get yours today.

Specification
Caliber 4.5 mm BB

Magazine Capacity - 17 shot(s)

Max. energy - < 2 joule

Overall length - 177 mm

Weight - 644 g

System - CO2

Full metal

Blowback

CO2 drop out magazine

Detachable slide

Model:

Umarex Beretta M84 FS

SKU:

Umarex Beretta M84 FS

Beretta