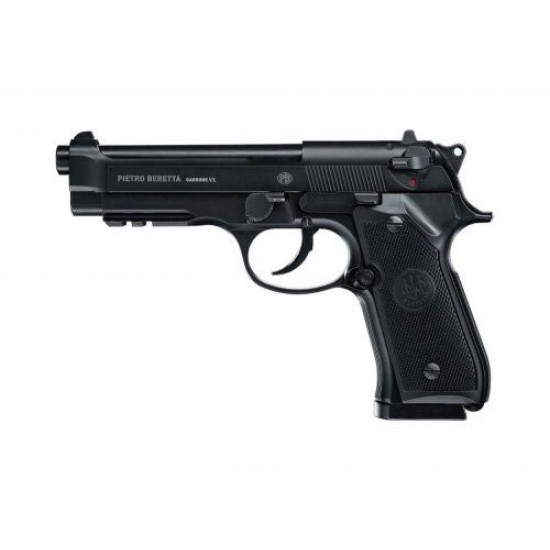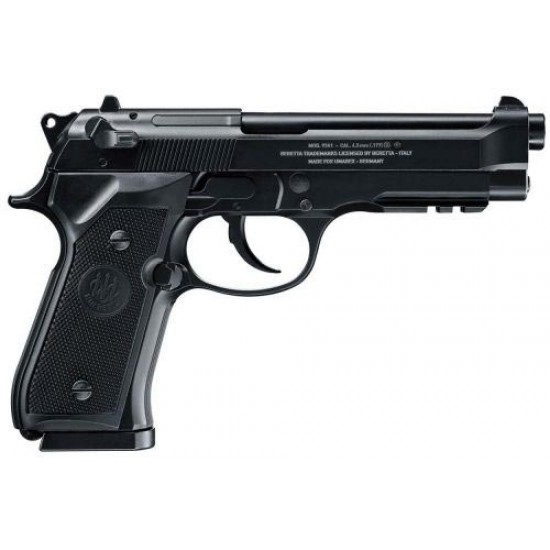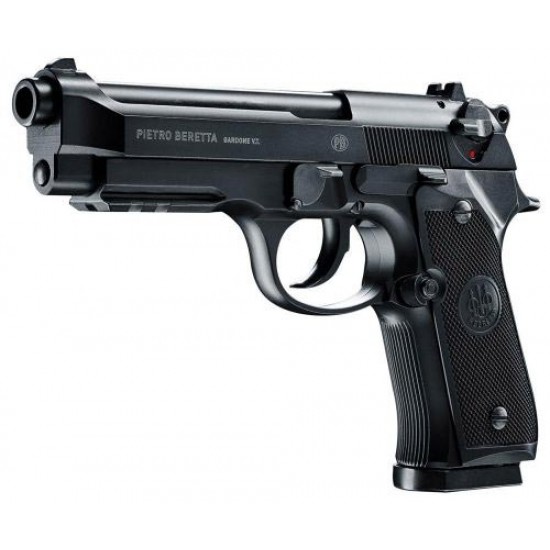 Umarex Beretta M92 A1
Umarex Beretta M92 A1 is a full metal co2 blowback pistol that has a remarkably realistic feeling to it which is ideal for those pistol lovers who like the stunning appearance and the performance to back it up.

This pistol fires 4.5mm steel BBs at a velocity of approximately 280 fps which is ideal for plinking and casual target shooting at distances of around 10 meters. The drop out magazine has a capacity of 18 BBs and the pistol is powered by a 12g co2 capsule which provides around 50 shots.

The double action trigger means it can either be fired repeatedly by pulling the trigger, or the hammer can be cocked first to allow the trigger to have a lighter pull for better accuracy.
Specification
Length : 215 mm

Barrel length : 115 mm 

Weight : 1100 g

Mag. Capacity : 18

Power : 2 ft/lbs

Ammo Type : 4.5 mm BB

Model:

Umarex Beretta M92 A1

SKU:

Umarex Beretta M92 A1

Beretta