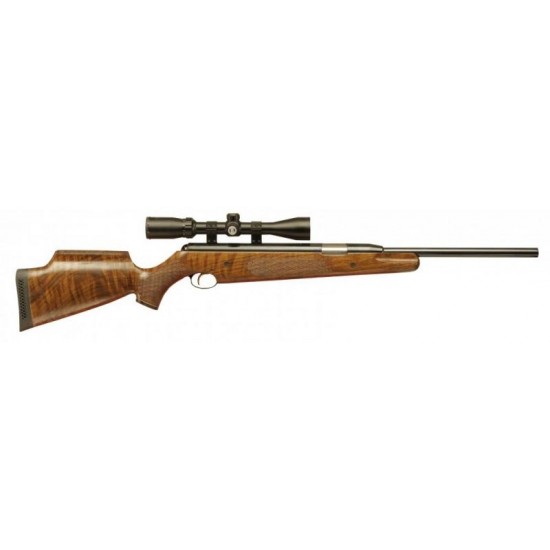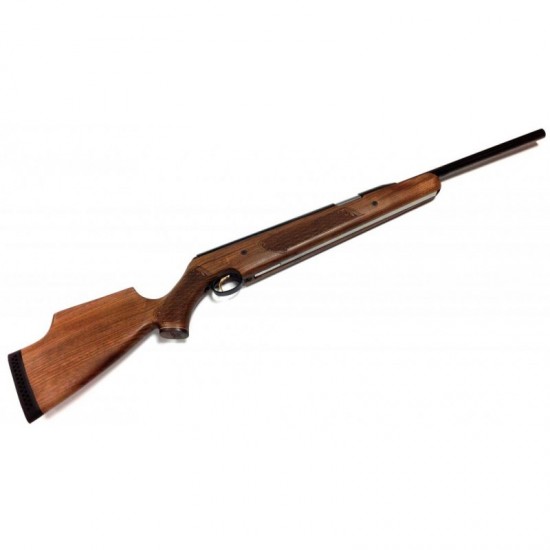 Air Arms Pro-Sport Walnut FAC
Air Arms Pro Sport Walnut FAC is widely regarded as one of the best spring rifles available today. The internals of the Pro-Sport are normally only found on professionally tuned rifles, but Air Arms have built this rifle with that level of engineering into each and every one.
This rifle is cocked by an underlever, which is neatly recessed within the bottom of the stock, keeping the balance and lines very well maintained, unlike other under levers with the lever making them front heavy. As well as this fantastic design, it has the tried and tested 'CD' trigger system for a clean and crisp let off point every shot, which can be adjustable to the individual.

The mechanism inside the Air Arms Pro-Sport slides on synthetic bearing material, which reduces friction in both firing and cocking, keeping the firing cycle sweet and smooth, as well as being consistent than other spring rifles without this technology. An Anti Bear Trap system is also built into the rifle, which prevents the rifle from firing when the cocking arm is open.

Specification
Calibre - .22
Barrel Thread - Built in Moderator

Stock - Walnut

Overall Length - 1050mm

Barrel Length - 243mm

Weight - 4.3kg

Sights - N/a

Safety - Auto

Model:

Air Arms Pro-sport Walnut FAC

SKU:

Air Arms Pro-sport Walnut FAC

Air Arms