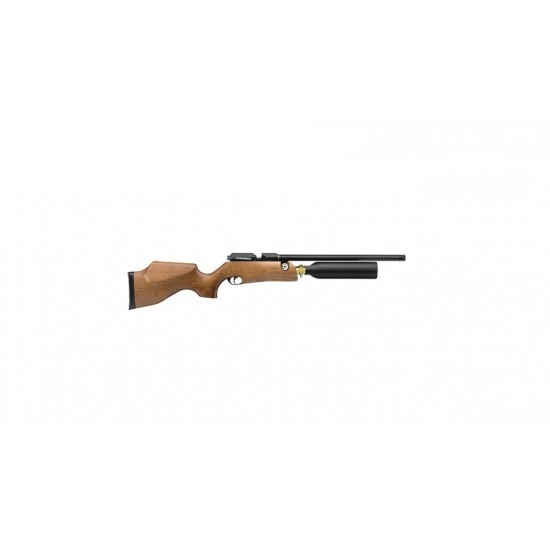 Discontinued
Gun Scopes & Accessories
Images are for display purposes only. Unless stated the price of a rifle may not include scope, silencers or accessories.
Artemis M16D
Artemis M16D PCP Rifle With Detachable Bottle
Superb value for money, Side Lever cocking action. Full 12ft lb of power.
Available in .177 or .22 with a magazine capacity of 13 for the .177 and 11 for the .22.
Fitted with 2 pressure guages. One is for filling capacity and the other monitors Air Flow.
Supplied with detachable silencer and spare seal kit.
There is no need to carry filler adapters with this model, as it already has one fitted to the bottle. Weighs 3.1kg and is well balanced and extremely accurate
Model:

Artemis M16D

SKU:

Artemis M16D

Artemis