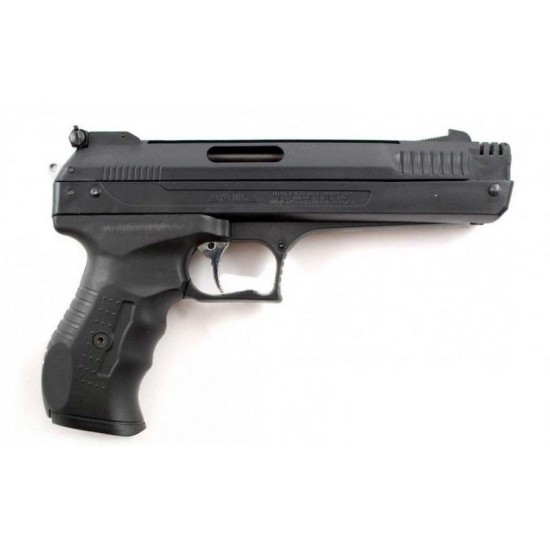 Beeman 2004E .177
This popular pistol from Beeman combines quality German engineering with power and performance to produce a truly well rounded pistol. Ideal for plinking and target shooting, the 2004E will provide endless enjoyment with its high accuracy.
Producing around 410 fps of muzzle energy, the 2004E produces laser flat trajectories for pin point shooting and is totally recoiless for the highest precision possible. The auto safety catch prevents the pistol from accidentally discharging whilst the trigger is crisp and predictable for excellent shot placement.
The single stroke action eliminates the need for purchasing extra CO2 or gas capsules and the high impact polymer frame is tough and durable for long lasting performance.
 Length : 244 mm
- Barrel length : 170 mm
- Weight : 771 g
- Mag. Capacity : 1
- Approx Power : 3 ft/lbs
- Ammo Type : .177 Pellet


Beeman
Tags:
beeman
,
2004e
,
.177
,
pre-charge
,
pneumatic
,
beeman
,
beeman air rifle
,
beeman rifle
,
air rifle
,
spring rifle
,
beeman spring rifle
,
beeman gun
,
beeman air gun
,
air gun