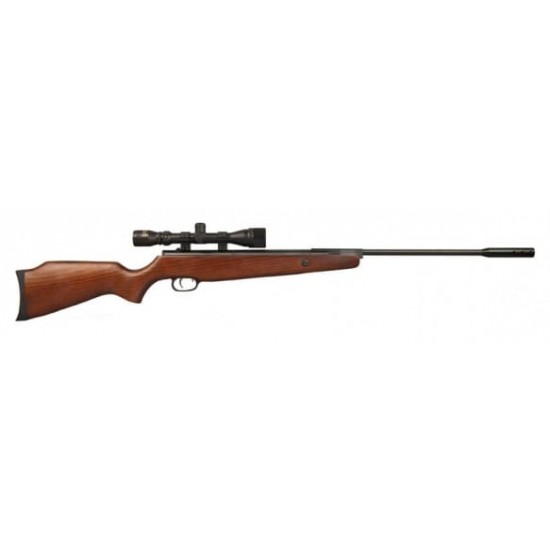 Out Of Stock
Gun Scopes & Accessories
Images are for display purposes only. Unless stated the price of a rifle may not include scope, silencers or accessories.
BEEMAN WOOD Dual Calibre
BEEMAN WOOD Dual Calibre

This Beeman Elite X2 spring-piston break barrel Includes .177 & .22 cal barrels. It also has a Ported muzzle brake, Ambidextrous synthetic stock, 4-12x40AO scope and mounts. Shoot both .177 and .22 calibre pellets!
.22 (5.5mm): 600FPS (approximately)
.177 (4.5mm): 800FPS (approximately)
The power is dependant on weight of pellets.
Action    Break barrel
Calibre    Dual: .177 (4.5mm) and .22 (5.5mm)
Type    Dual calibre
Stock    Beech hardwood
Trigger    Two stage (adjustable)
Length (total)    119cm
Length (barrel)    45cm
Weight    3.4kg
Fast interchangeable barrels
Superb wood finish
Recoil stop block
Barrel weights
Safety catch
Sturdy heavy canvas case
 
Model:

BEEMAN WOOD Dual Calibre

SKU:

BEEMAN WOOD Dual Calibre

Beeman
Tags:
smk
,
beeman
,
wood
,
spring
,
rifles
,
beeman wood dual calibre
,
spring rifle
,
dual calibre
,
beeman
,
beeman air rifle
,
beeman rifle
,
air rifle
,
spring rifle
,
beeman spring rifle
,
beeman gun
,
beeman air gun
,
air gun