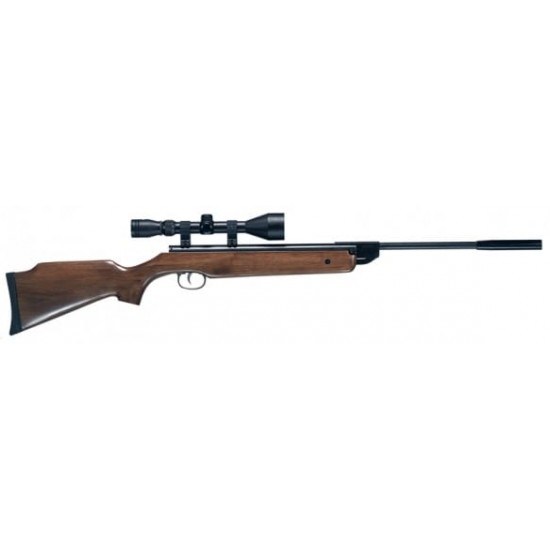 Out Of Stock
Gun Scopes & Accessories
Images are for display purposes only. Unless stated the price of a rifle may not include scope, silencers or accessories.
SMK XS20 Weighted Barrel
The top model of the Supergrade range, the full power XS20 is engineered to the highest possible standards. Precision made, with double bar barrel hinges ensuring a positive precise positioning of the barrel every time. One piece trigger block which is adjustable allows perfect squeezing of the trigger not pulling. Unbelievable consistant accuracy with every shot. Made to SMK's specification and assembled and regulated in England by skilled Gunsmiths.

Hunting/target

Action    Break barrel

Calibre    .22 (5.5mm)

Type    Spring and piston powered

Stock    Hardwood

Length (total)    106cm

Length (barrel)    41cm

Weight    3.1kg

Power    610FPS

Fitted recoil pad

Grooved for telescopic sight and mounts

Fully adjustable removable rear sight

Full size with full power performance

Automatic crossbar safety catch

Blued alloy barrel weight

Recoil stop holes

Model:

SMK XS20 Weighted Barrel

SKU:

SMK XS20 Weighted Barrel

SMK
Tags:
smk xs20
,
smk
,
smk uk
,
spring rifle
,
spring rifles xs20
,
smk xs20 weighted barrel weighted
,
barrel
,
smk
,
smk air rifle
,
smk rifle
,
air rifle
,
spring rifle
,
smk spring rifle
,
smk gun
,
smk air gun
,
air gun