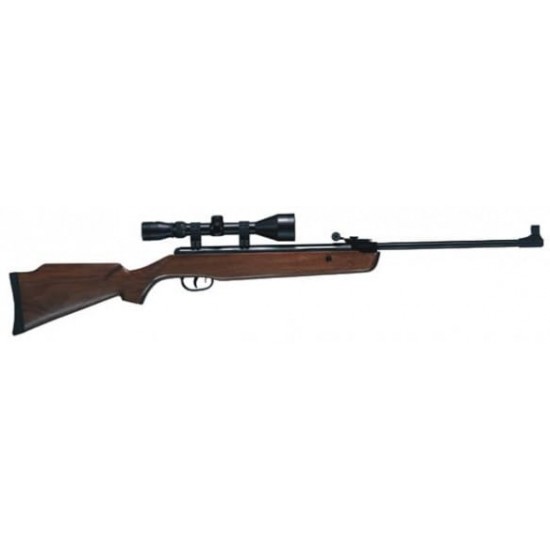 Gun Scopes & Accessories
Images are for display purposes only. Unless stated the price of a rifle may not include scope, silencers or accessories.
SMK XS19
SMK XS19

The XS19 is masterpiece of engineering. the Supergrade XS19 is a full power rifle, superb in every respect. Deep polished blueing combined with a comfortable well proportioned stock presents an overall finish, that many manufacturers of rifles costing twice the price seek to achieve. Made to our top specification and assembled, regulated and prepared in England by skilled Gunsmiths. Quite possibly the best-selling full power break action rifle on the market, millions sold worldwide!
Specification
Full size with full power
Action Break barrel
Calibre .177 (4.5MM) AND .22 (5.5MM)
Type Spring and piston powered
Stock Walnut stained hardwood
Trigger Two stage
Length (total) 42.25"Length (barrel) 41.5cm
Weight 6.2lb
Adjustable rear sight
Grooved for telescopic sight
Rich deep polished blued finish
Fitted recoil pad
Hooded front sight
Manual safety
Model:

SMK XS19

SKU:

SMK XS19

SMK